Each of us is having not a very easy time right now but spring is out there, trees are blooming, the sun is shining and filling our hearts with joy despite everything. Home & Fleur is on a mission to inspire you to enjoy little things and simple moments in life. For us happiness lays in discovering and supporting talented people from all over the world who live a creative life, who get inspired by nature and dedicate all their love and passion to their work. They create items with their hands that make people happy.
Today we would like to introduce you to a such creative person. Maria from Wild Fern is our friend, who lives in Finland and makes beautiful linen small bags and beauty pouches. Her process of making a pouch is not the fastest one and deserves that we tell you a little about it.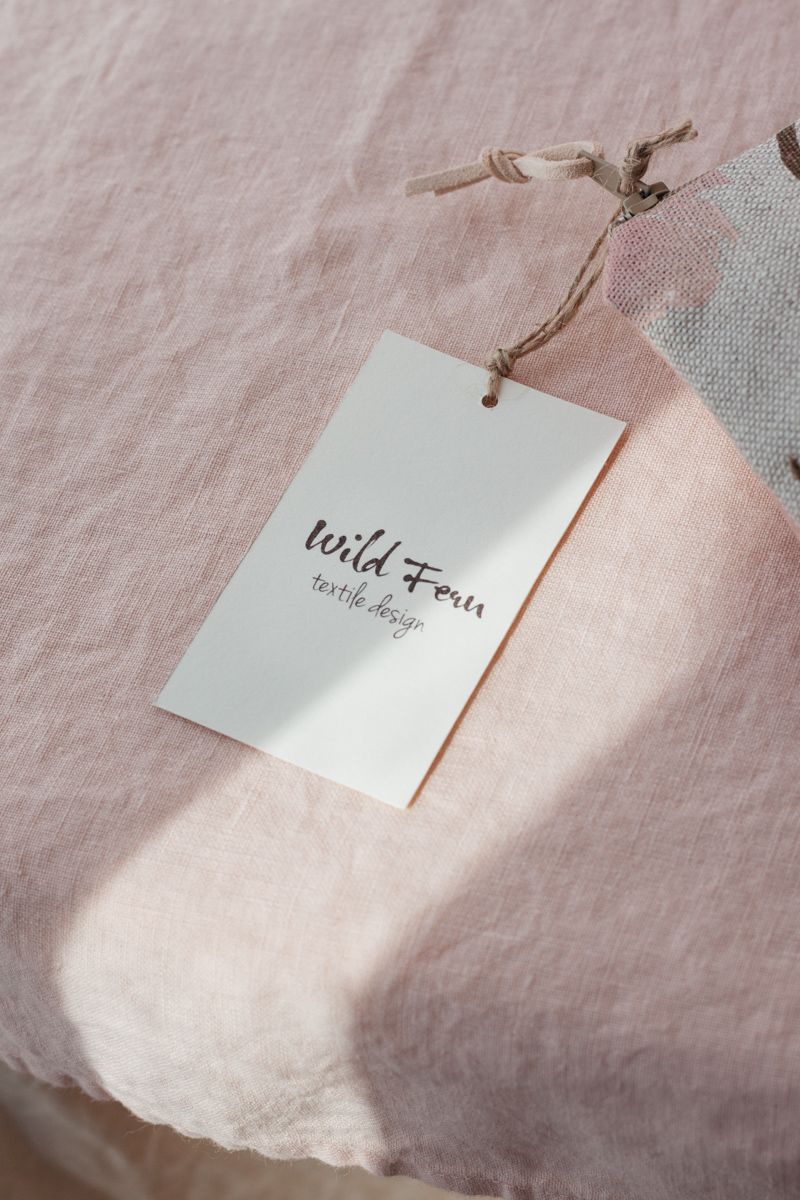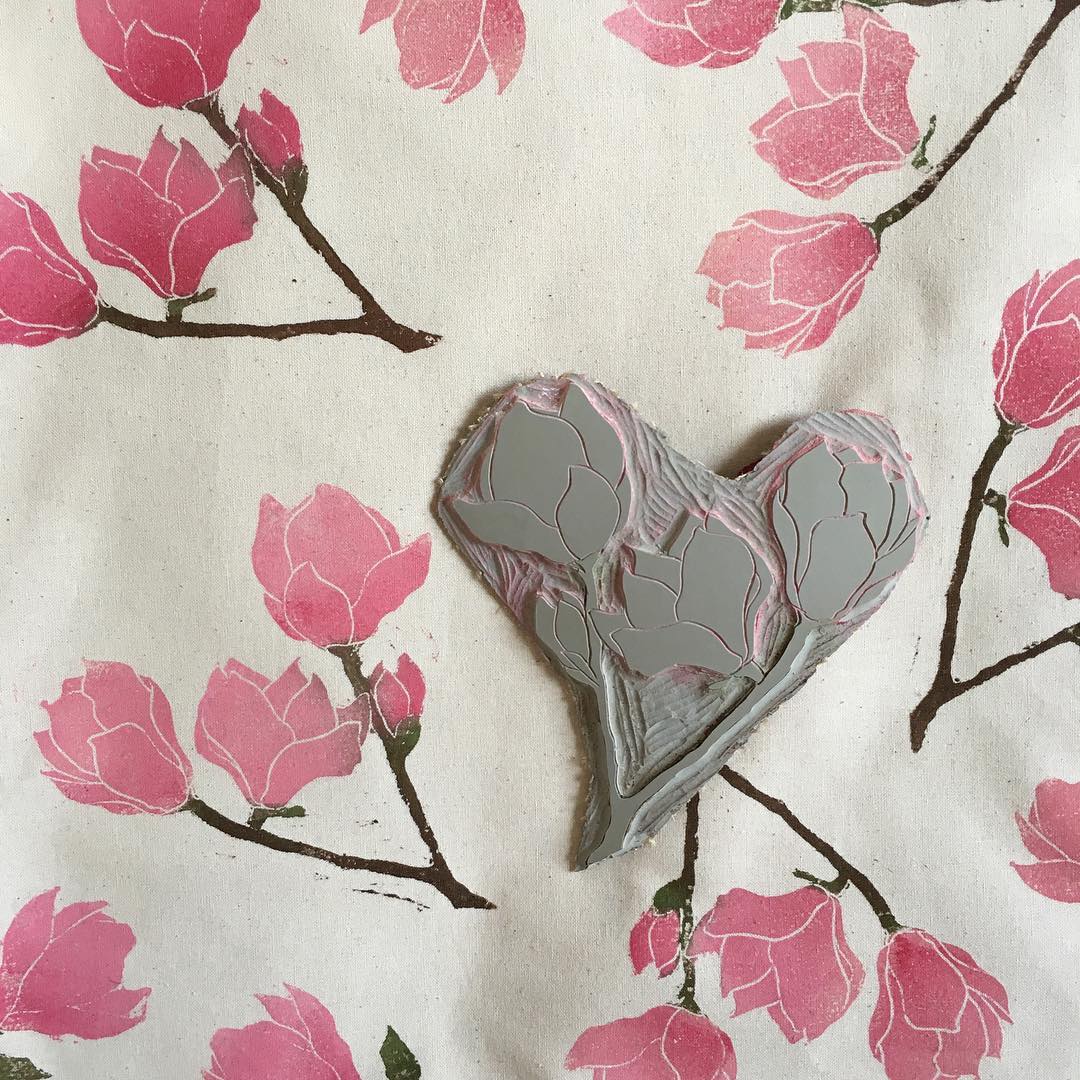 First, Maria comes up with a design of her future pouch, she usually gets inspired by nature walks and travels. She thinks about the botanical pattern for her future pouch and first makes a drawing on paper. Using her drawing as sample, with a lot of precision and patience she carves a stamp by hand. After that, she needs to create the pattern on fabric using just one stamp, step by step. No right to make a mistake here! Finally, when the fabric is ready she can sew her beautiful pouches, bags, wallets. We are amazed by such a meticulous approach and detailed work!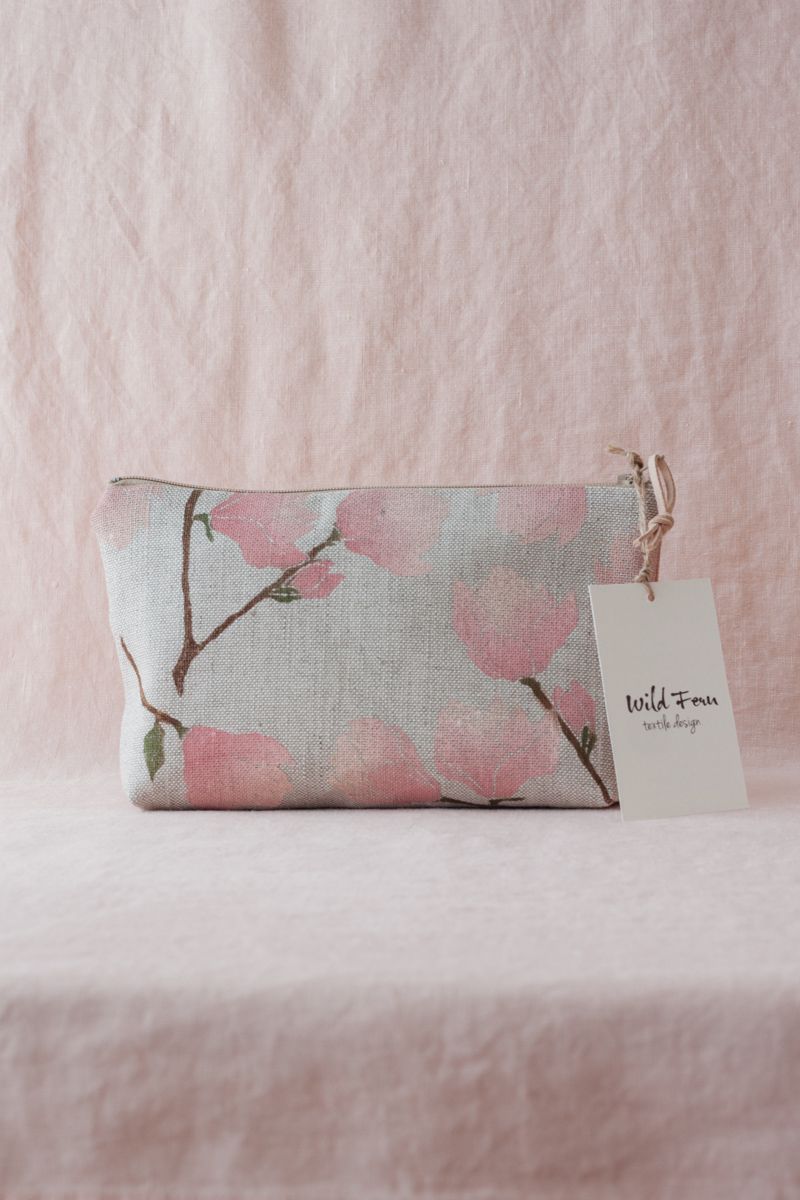 For Home & Fleur's selection Maria made 5 beauty pouches with different patterns.
They are great to use as a make-up bag, pencil case or just a pouch to keep your precious little things in one place.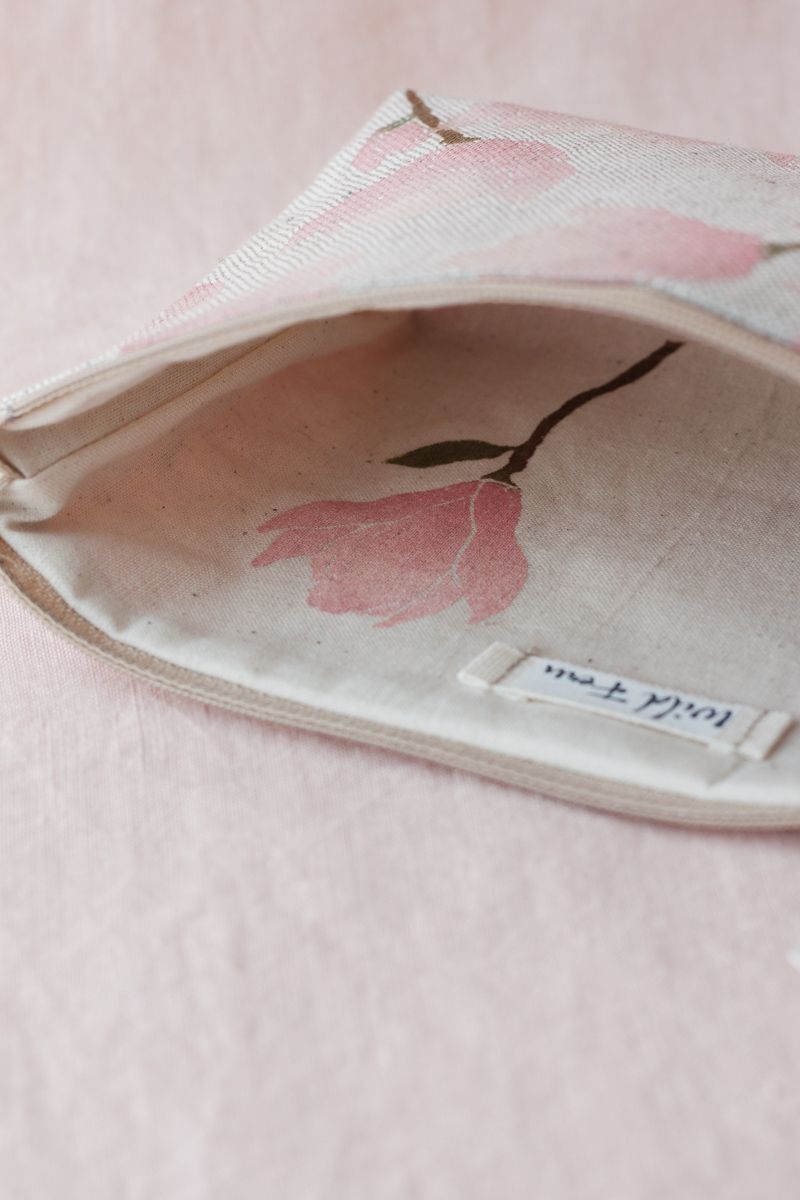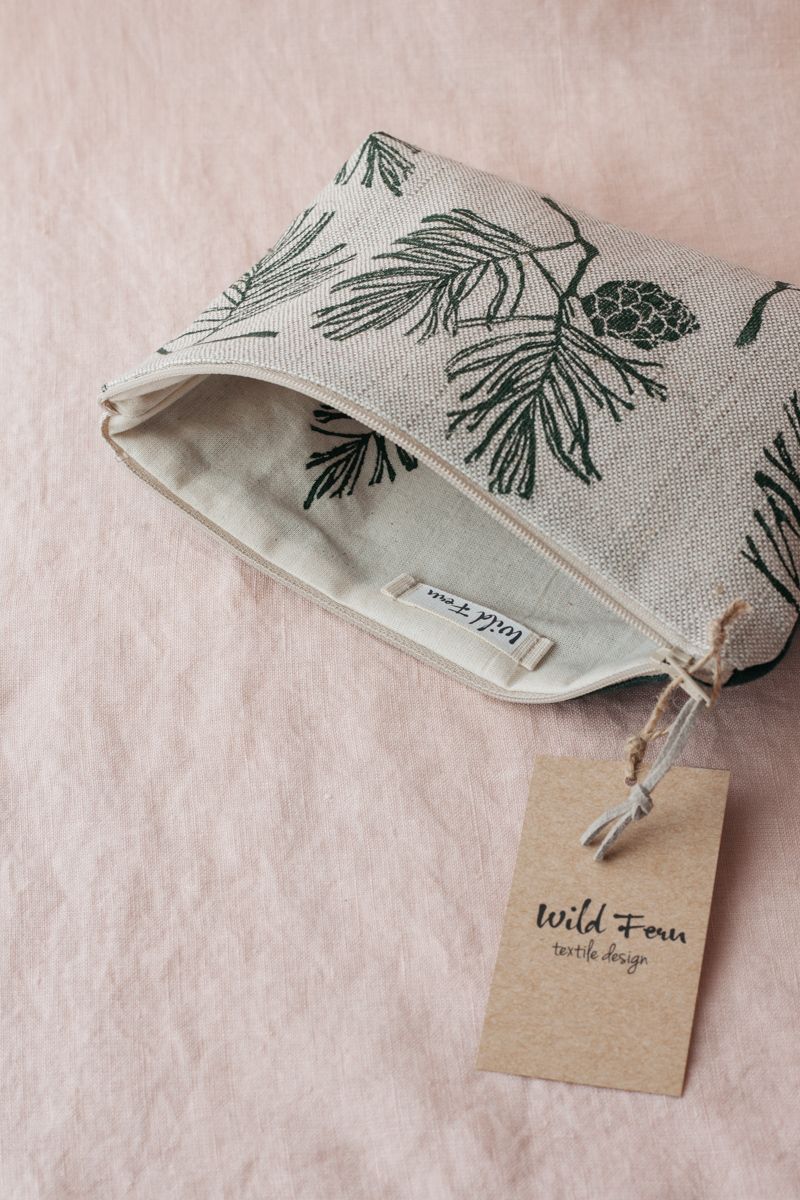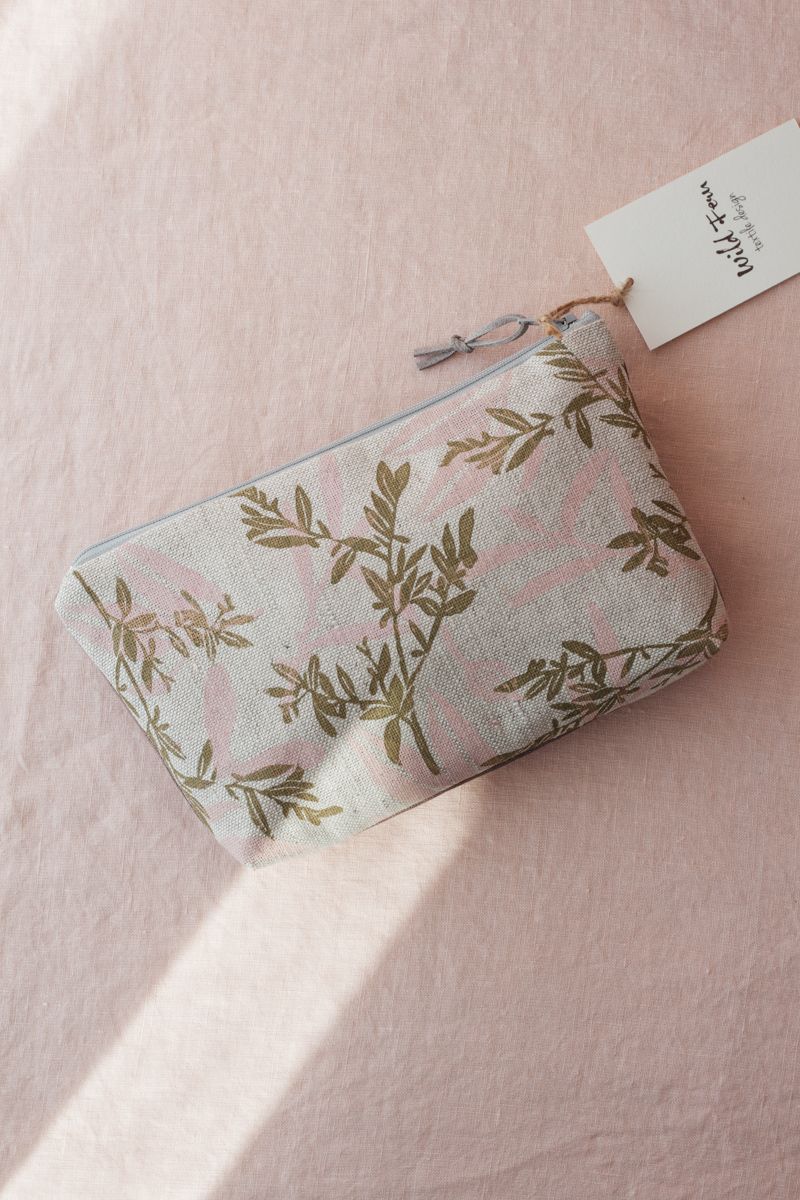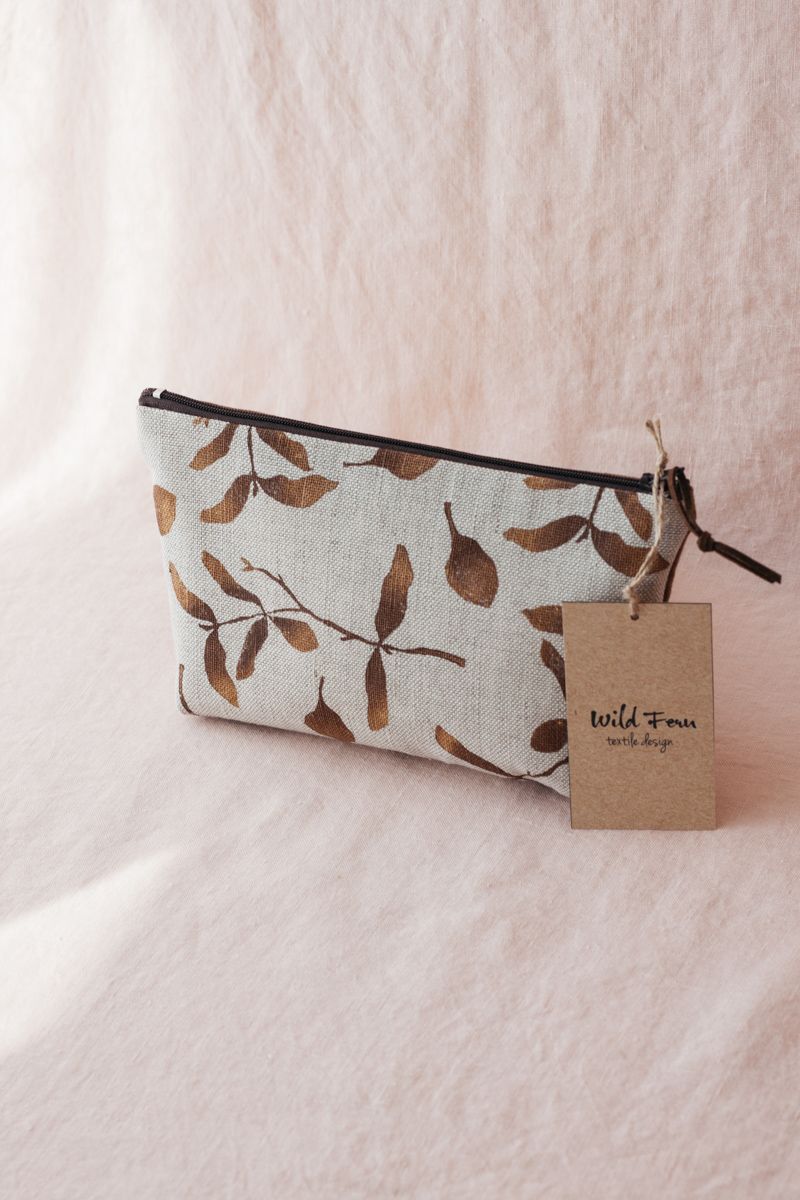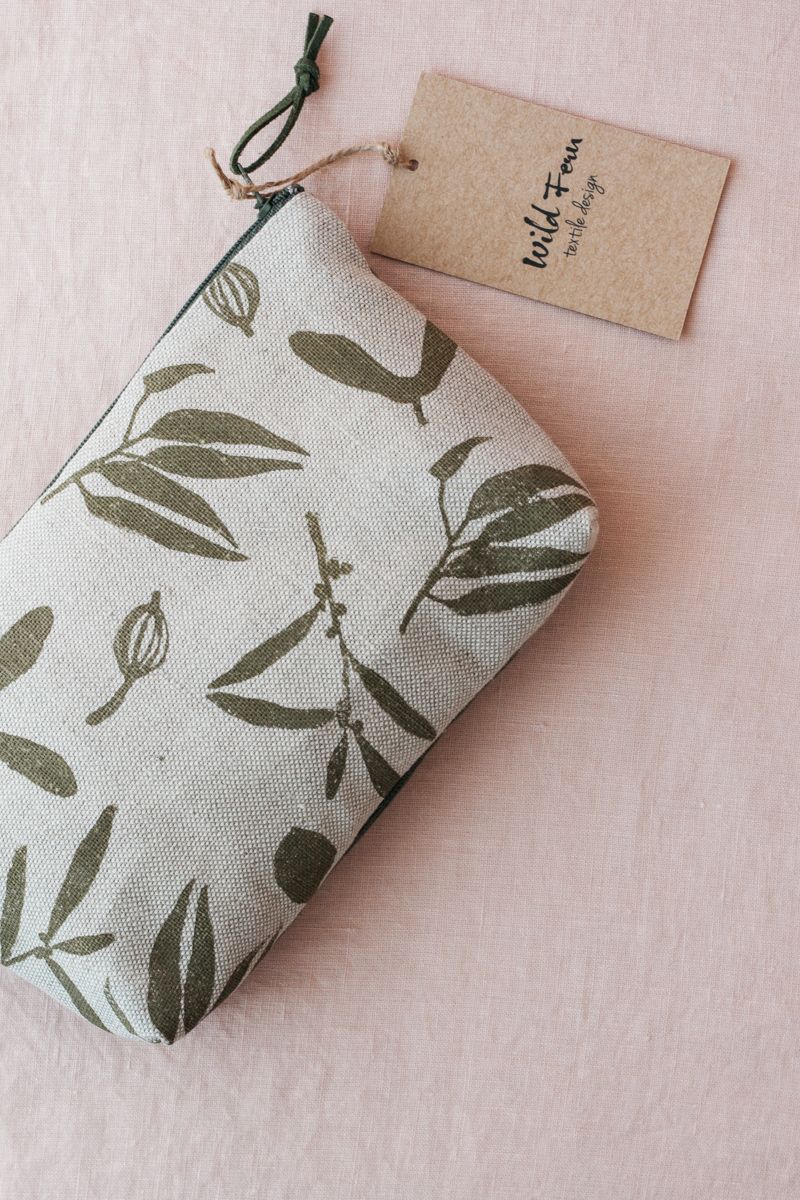 ---
Beauty Gift Sets
There is something else we would like to tell you. We love Maria's pouches so much and we thought, what if we fill them with some other beautiful handmade items to make a lovely beauty gift set! We present our "Earthy" Beauty Gift Set and "Leafy" Beauty Gift Set.
In our gift sets we decided to include new Phoebe earrings that match just perfectly to the color palette of pouch . Assembled with gemstones and corals, they are lightweight and "fresh".
Wish you all to feel the spring inside, to stay calm and in harmony with yourselves.
Focus on beautiful things and positive thoughts. Stay healthy ♡