Today we would like to share with you a super easy DIY idea: cute paper hearts for St.Valentine's Day.
This simple project is perfect for a winter weekend afternoon and it is also fun to make with kids!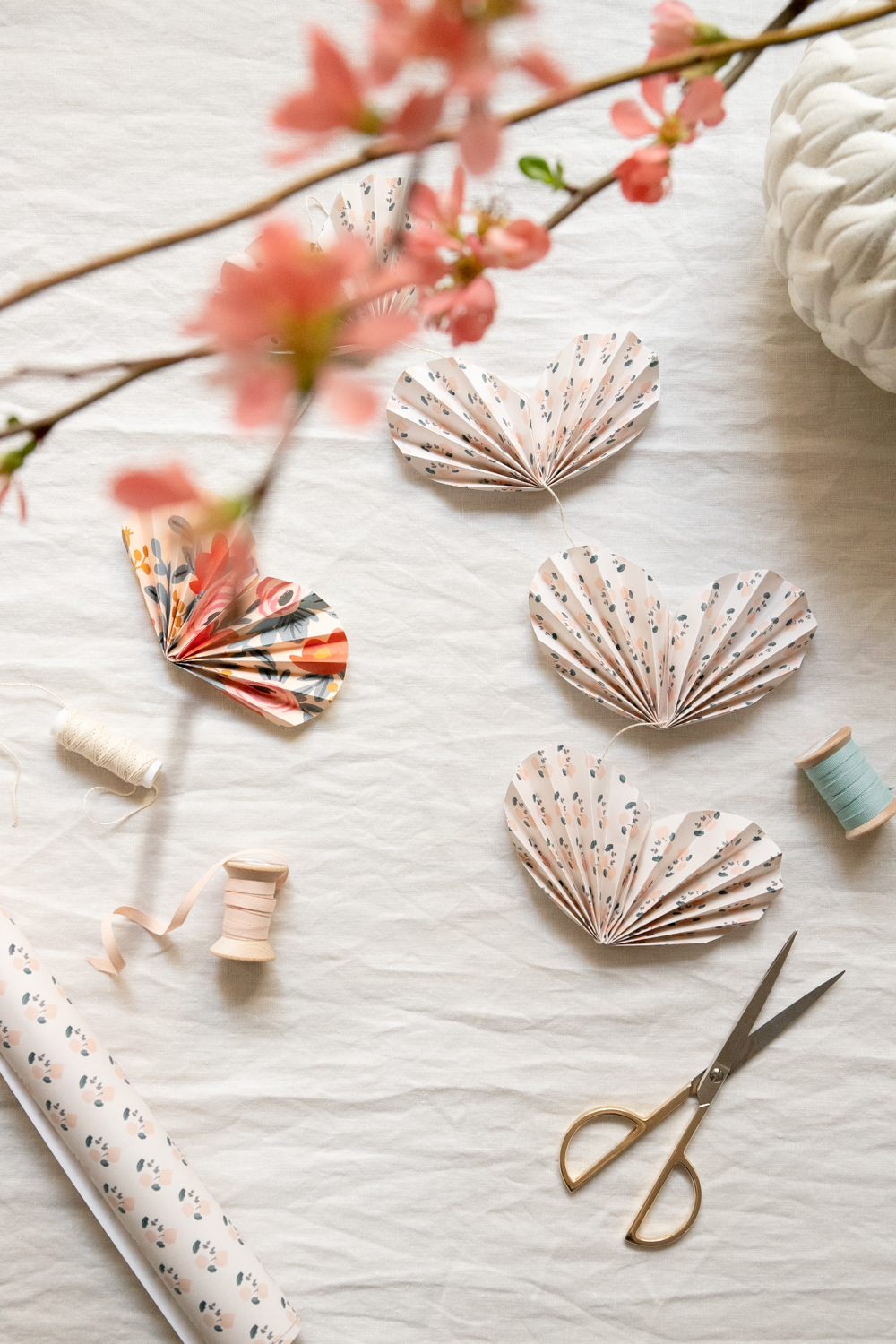 To make these paper hearts you will need:
wrapping paper, we used the beautiful Haley Wrapping Paper
pencil
scissors
round plate
double sided tape
good mood 🙂
Let's get started!
---
take a wrapping paper sheet, make a circle using the plate as a template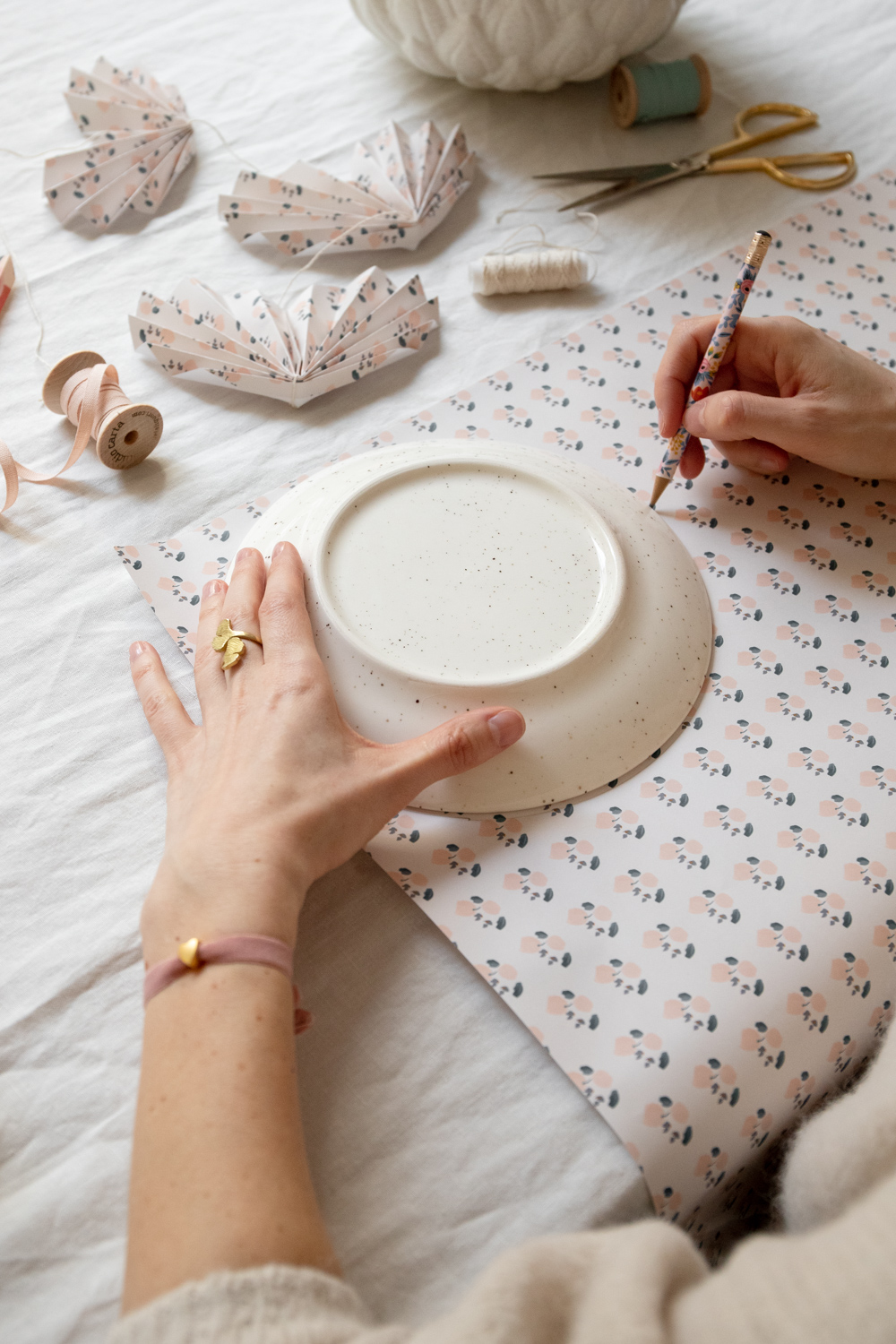 2. cut out the circle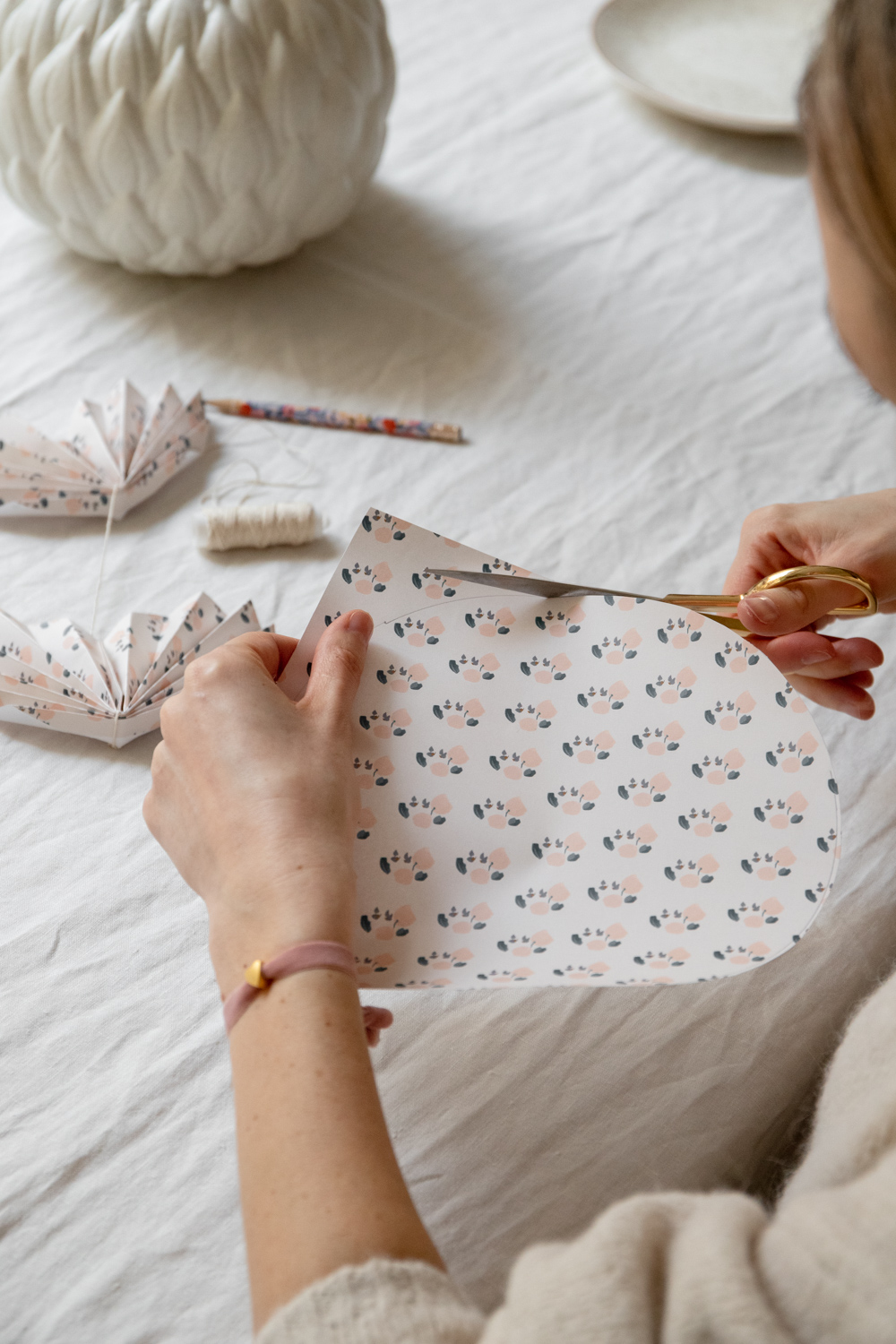 3. accordion fold paper as shown on pictures, try to keep it even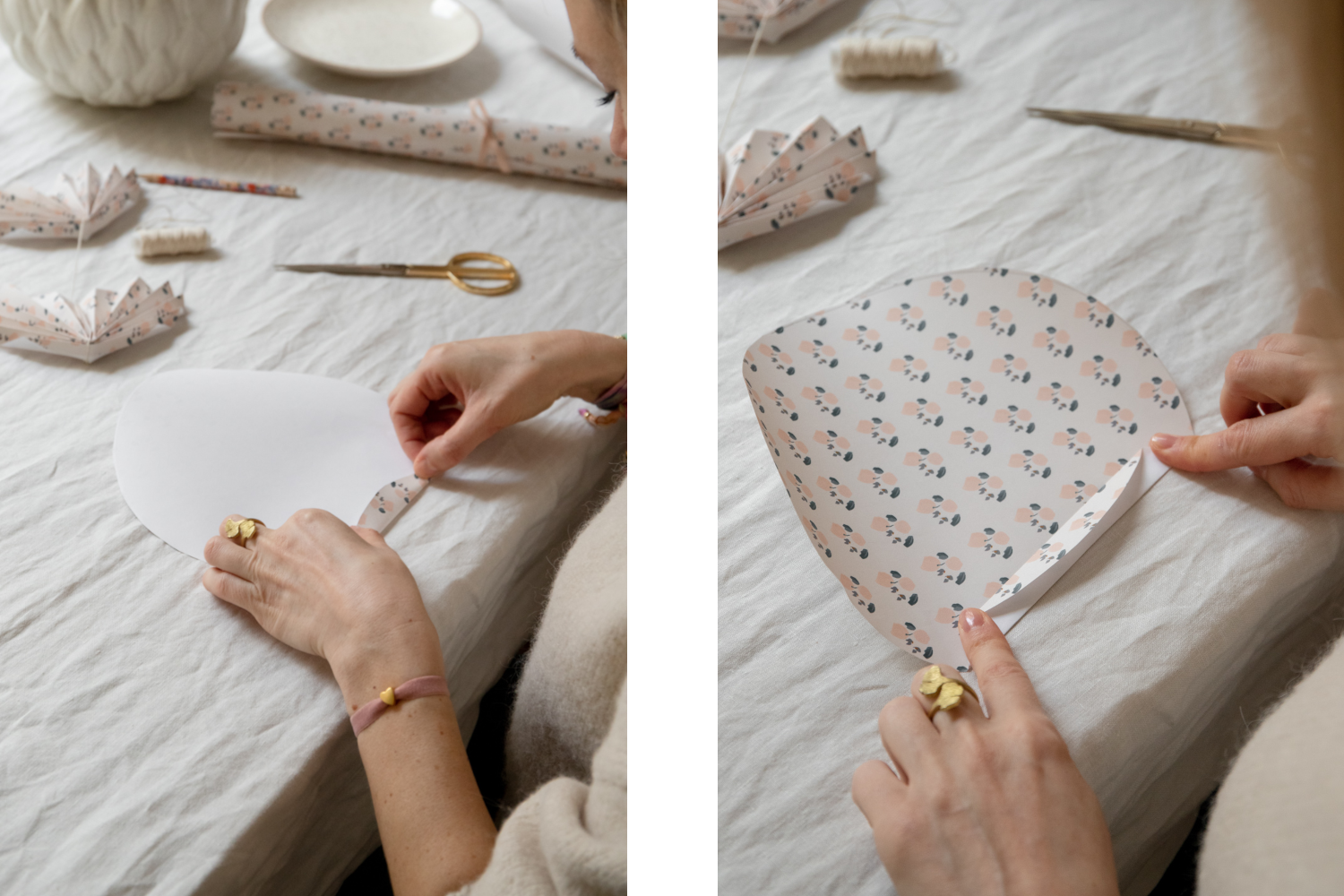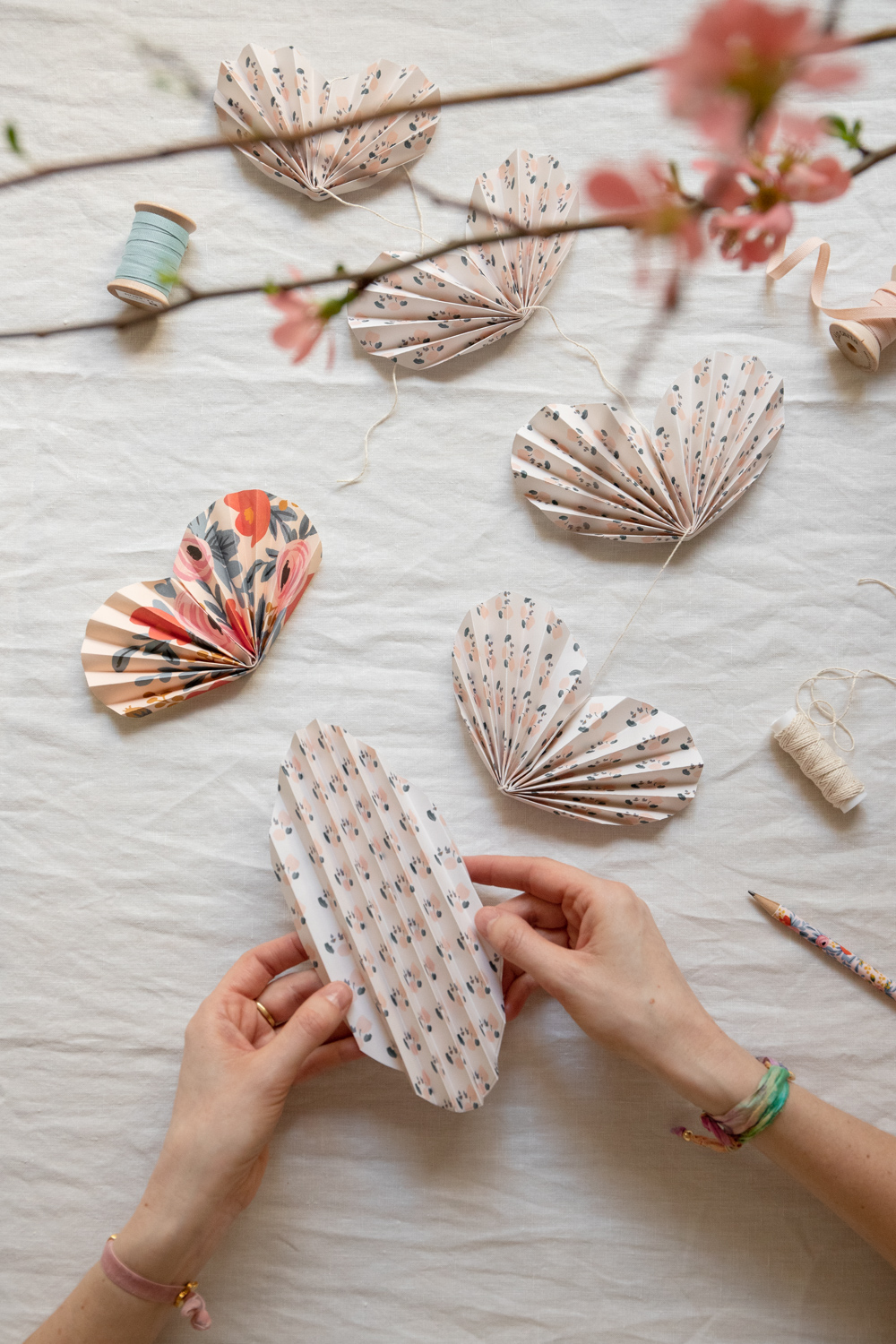 4. fold in half to make a heart shape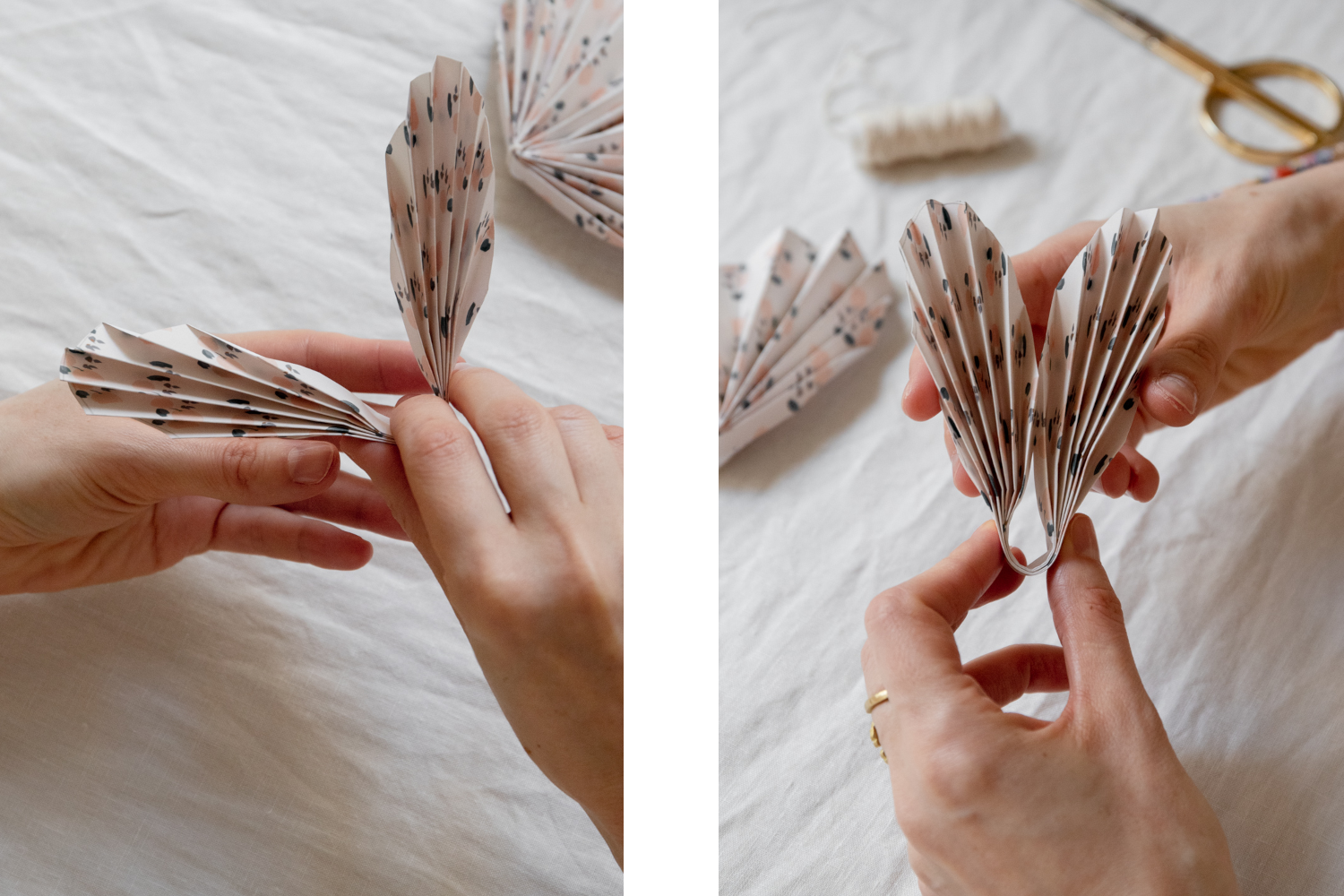 5. using a double sided tape, join each heart side together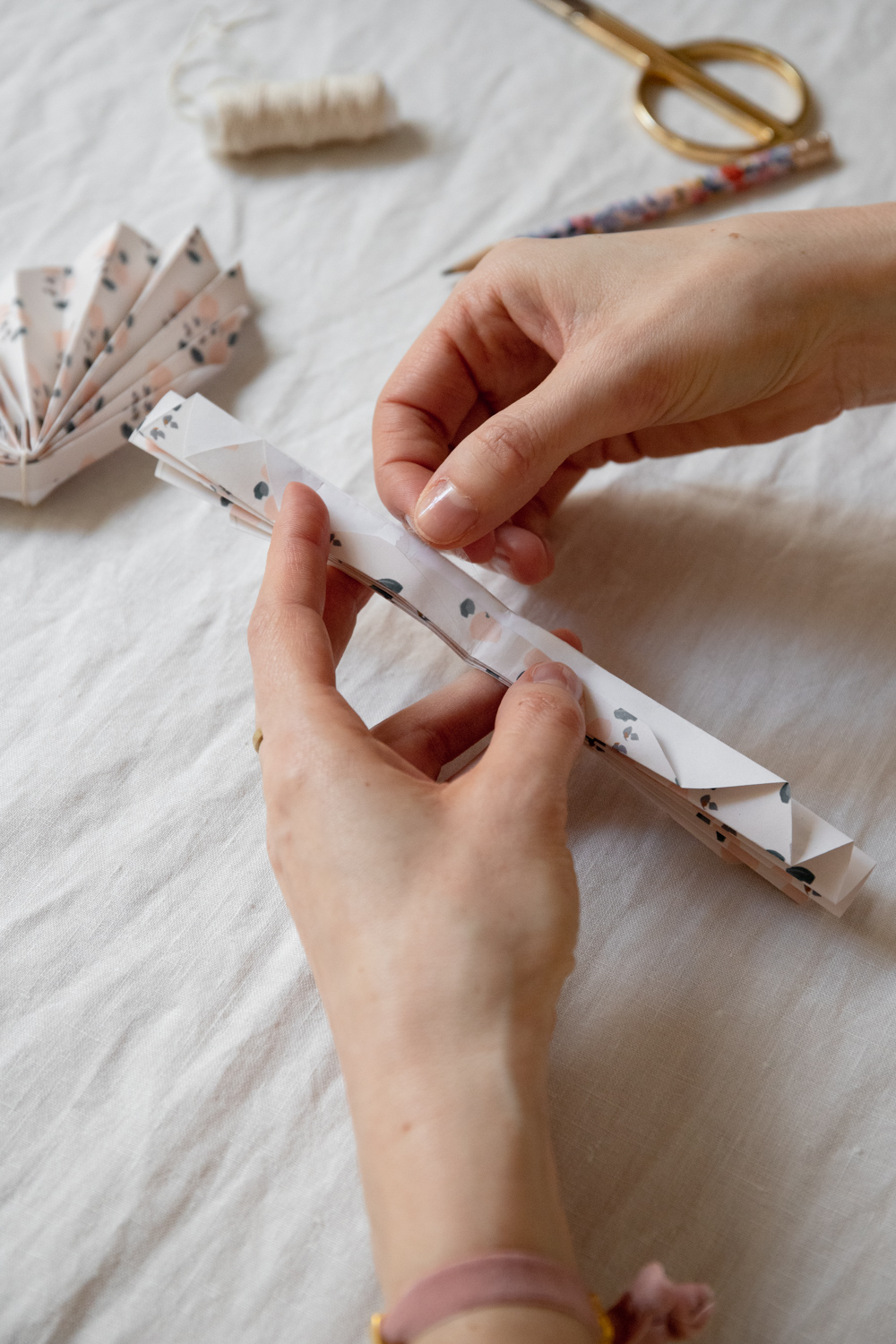 Repeat so many times as needed to make more paper hearts ♡♡♡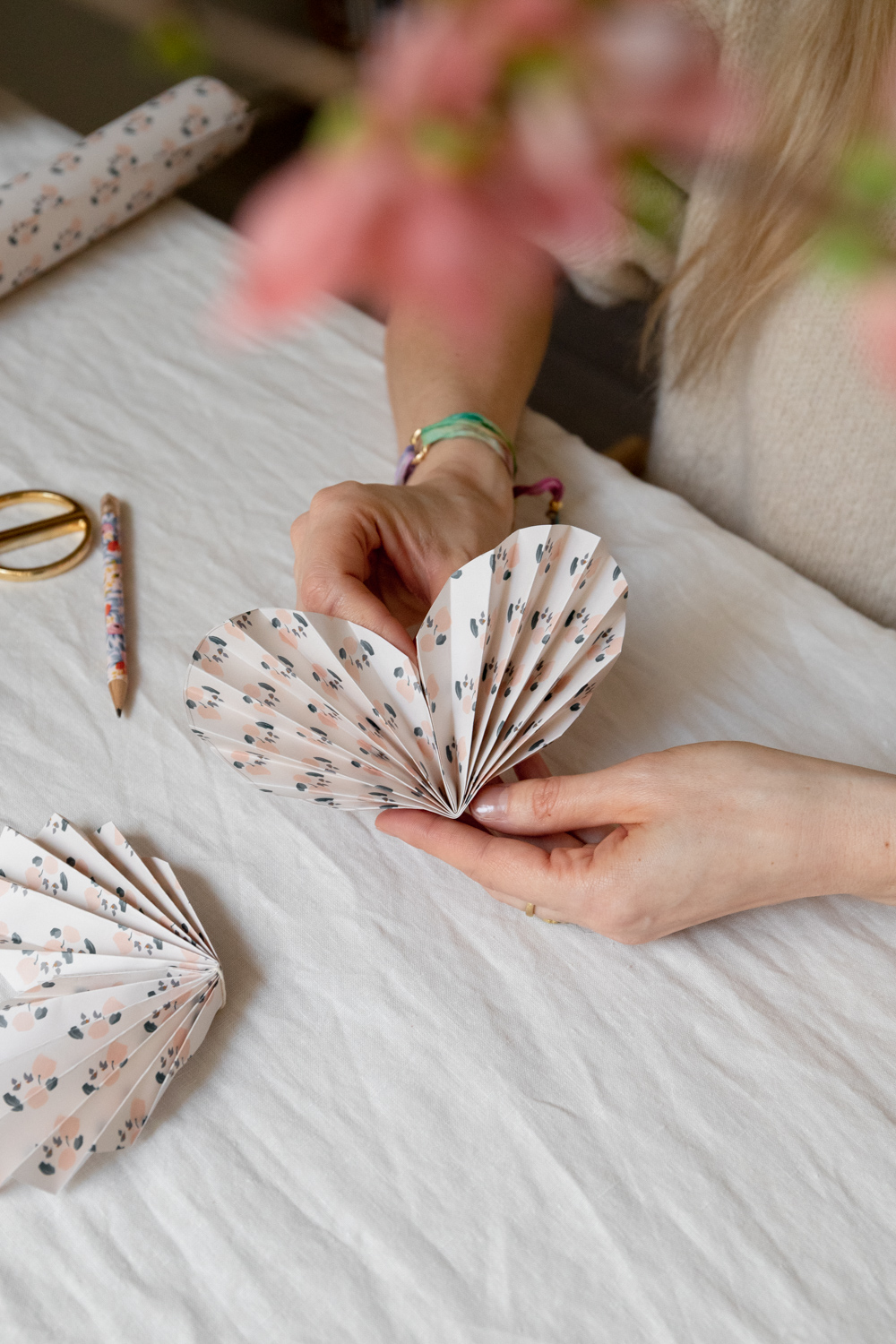 You can use these hearts as wall garlands, window decorations or as gift toppers for your loved ones.