We love homes with character and personality that instantly speak to you and tell so many stories about the owners. A couple of weeks ago we visited such a home in the beautiful town of Solothurn. Our dear client and an incredibly creative woman, Liliana Belchior, the founder of Taste of Portugal, welcomed us in her apartment and shared her vision on decorating and living.
Hi Liliana! Tell us a little bit about yourself. Where do you live and what do you do?
I grew up in Portugal (Algarve) and Switzerland (Zürich City). I used to be a city girl and enjoying the urban lifestyle. Nowadays, I rather find peace and a sense of home when close to nature. I guess I'm going back to my roots. I was born in Portugal and lived my first six years in between eucalyptus and pine trees with salty air in my nose by the Atlantic coast, the wide landscape of Alentejo and sunny Algarve. Today, I live in Solothurn a small charming Swiss city and in autumn my husband and I will be moving into our new home on the countryside of Solothurn. I used to work in Communication for 10 years, but after further studies I'm now working as a Teacher for children under 6 with special educational needs. Furthermore, I founded the travel platform tasteofportugal.eu six years ago. It's where I share my passion for travel, design and my first home country Portugal.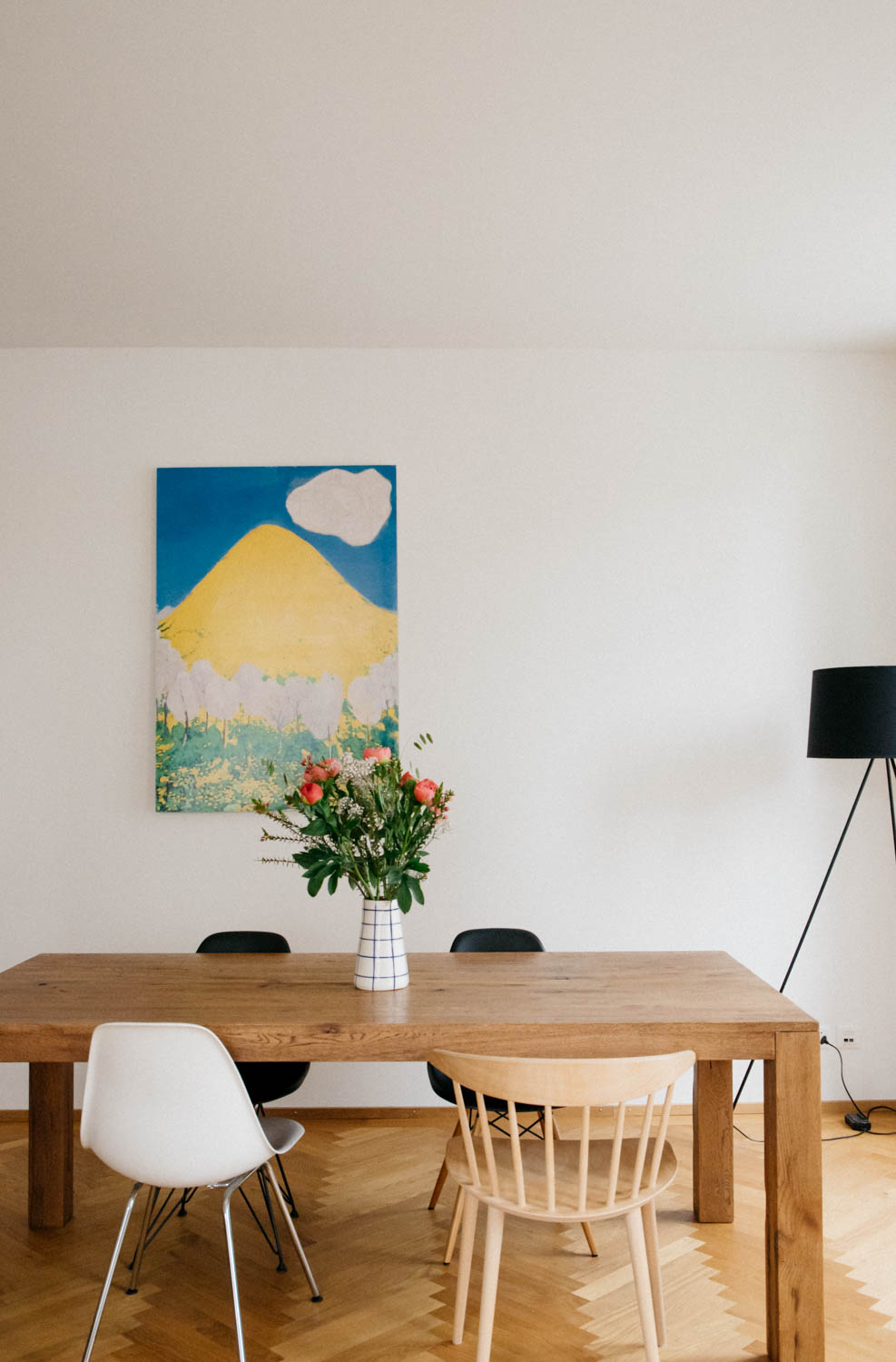 How did you find this apartment and for how long have you been living here?
6.5 years ago my husband and I were looking for an apartment in the old town of Solothurn. I loved the quiet but cultural city vibe and wasn't ready to move to the countryside yet. We found the place online. It used to be a law firm before and they were about to convert it into a home. We only applied to this apartment as we fell in love with its old charm with modern comfort.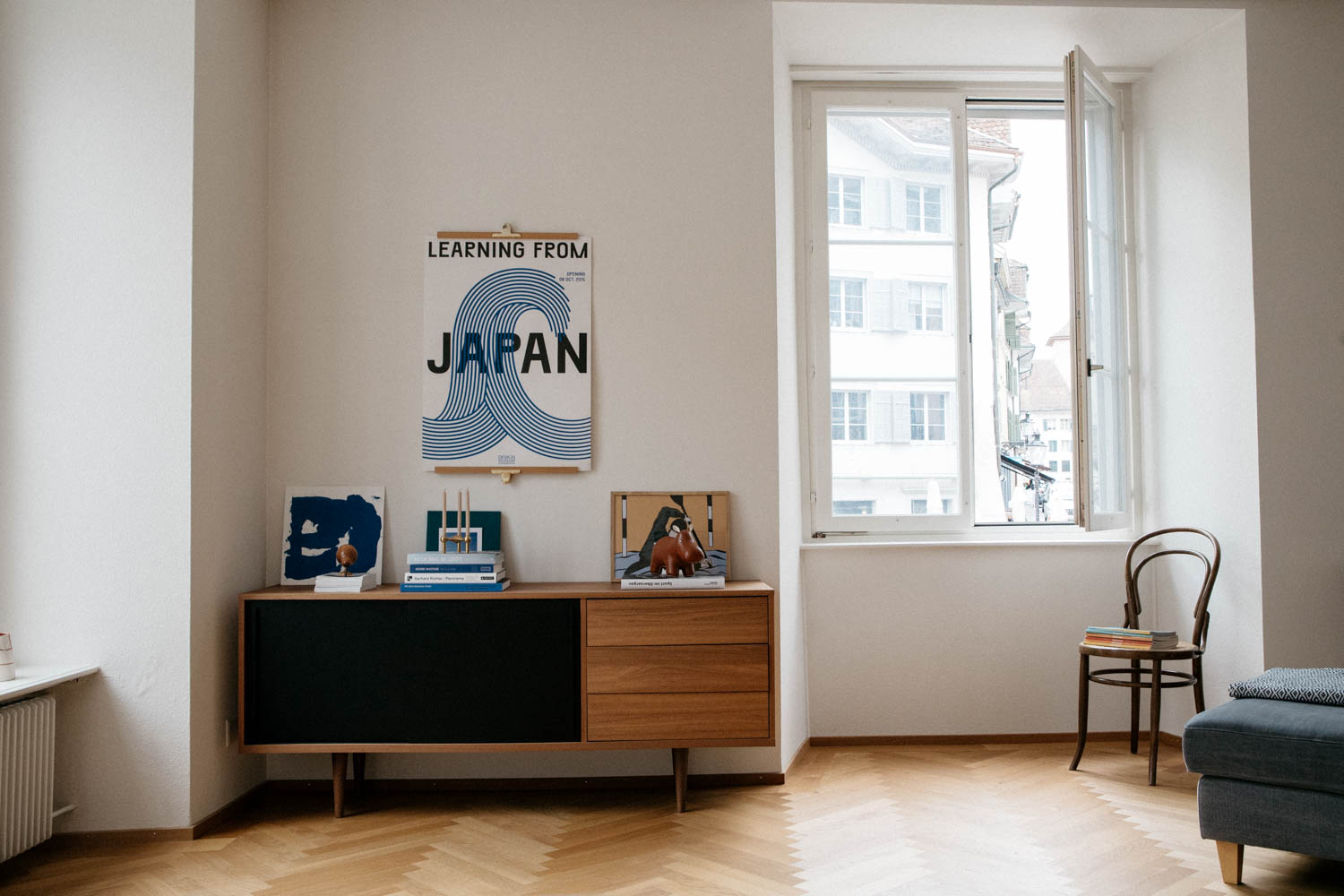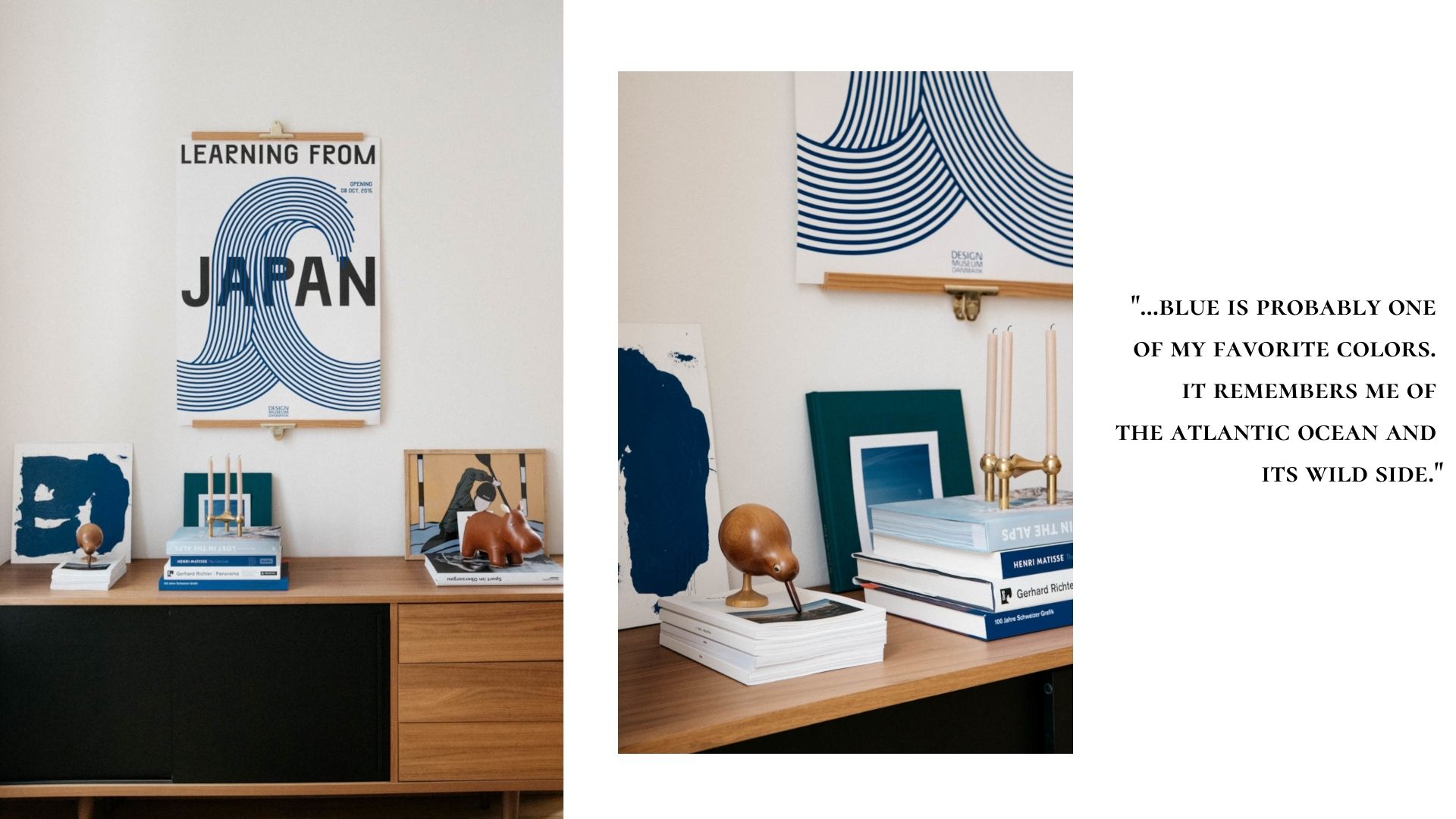 We can notice many blue details around your place. Is it your favorite color?
Interesting question, blue is probably one of my favorite colors. But to be honest, I never thought of it that way. Now that you asked, I guess it remembers me of the Atlantic Ocean and its wild side. And it is also a very characteristic Portuguese color. It brings me calmness and it can be a vibrant color at the same time!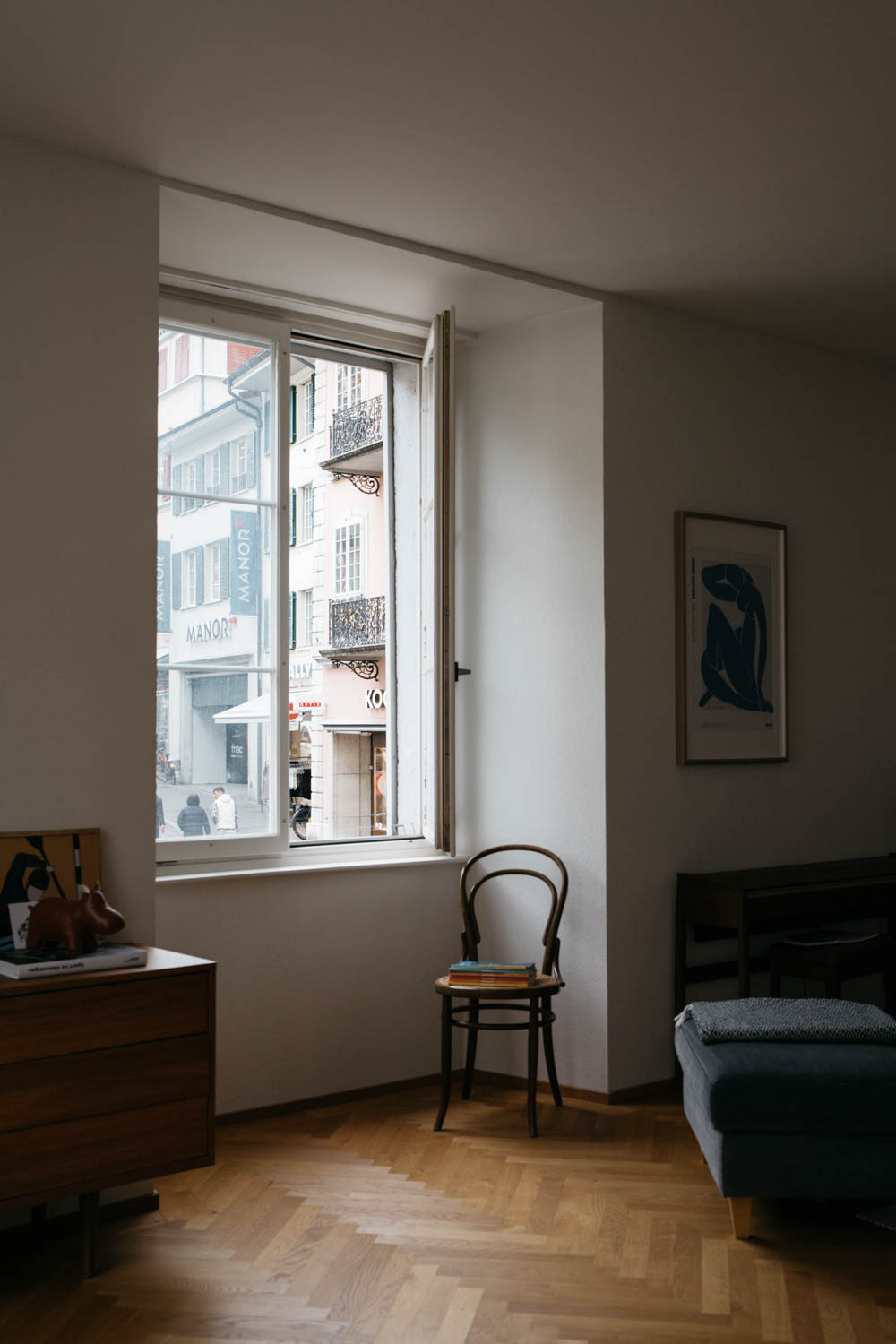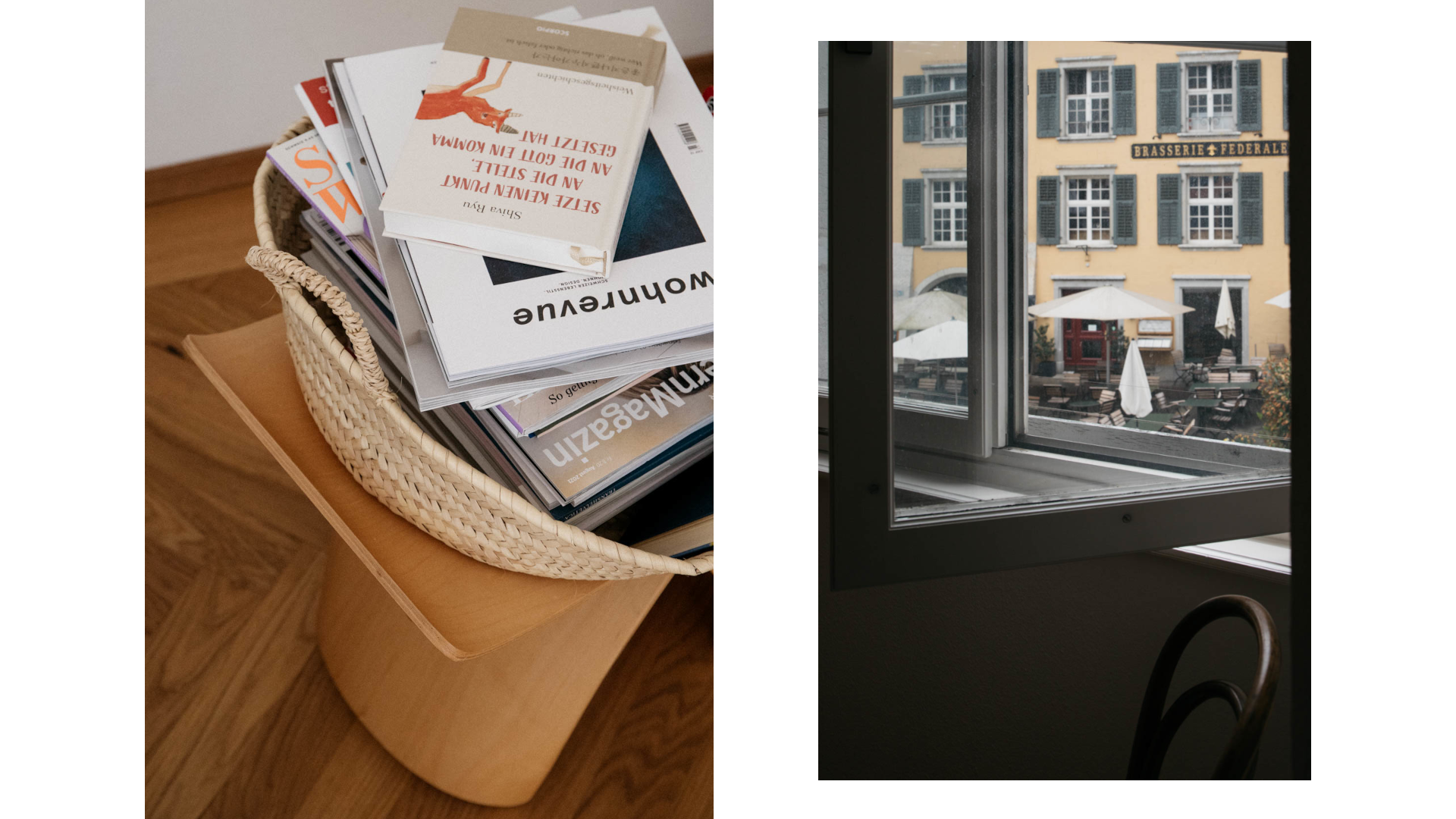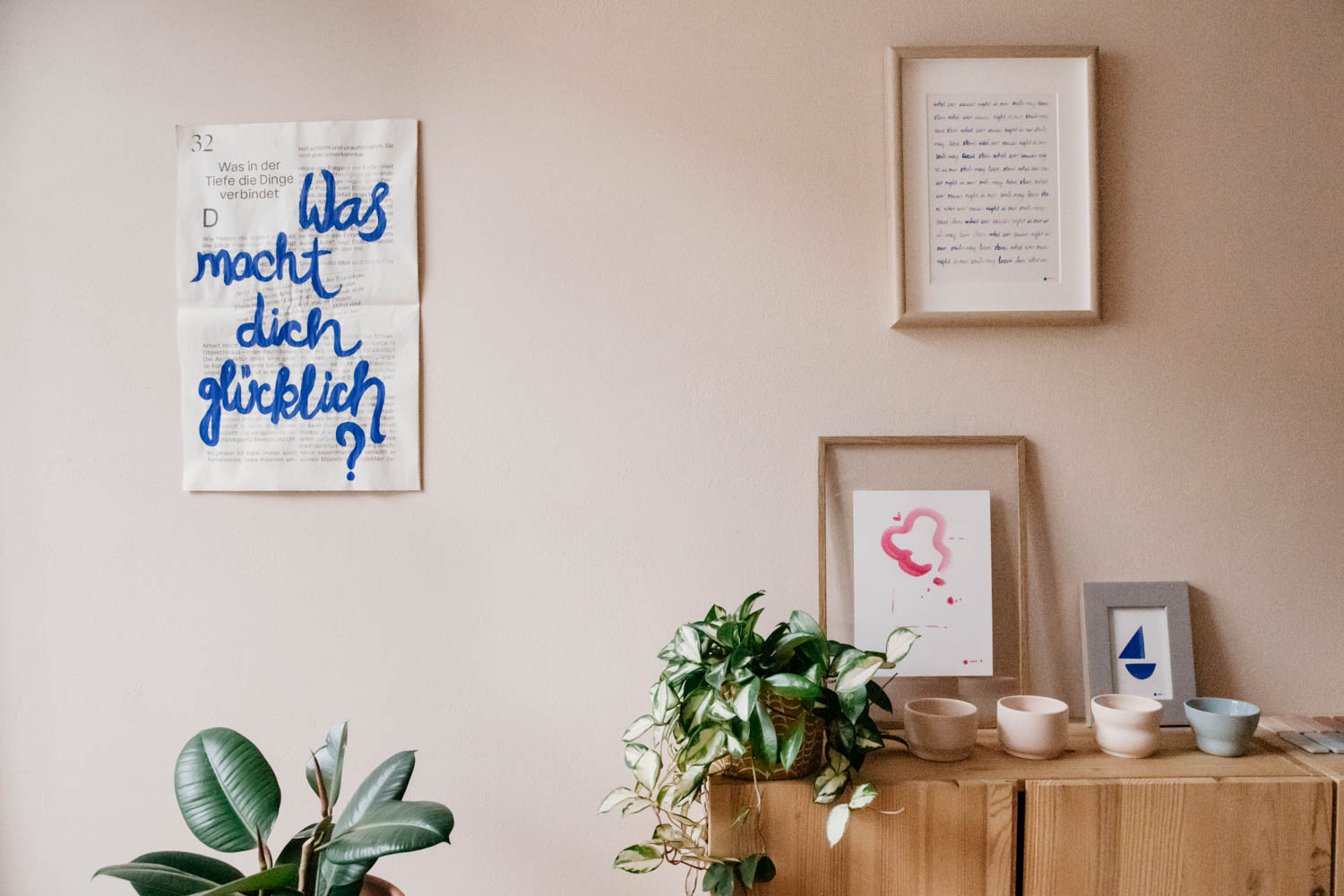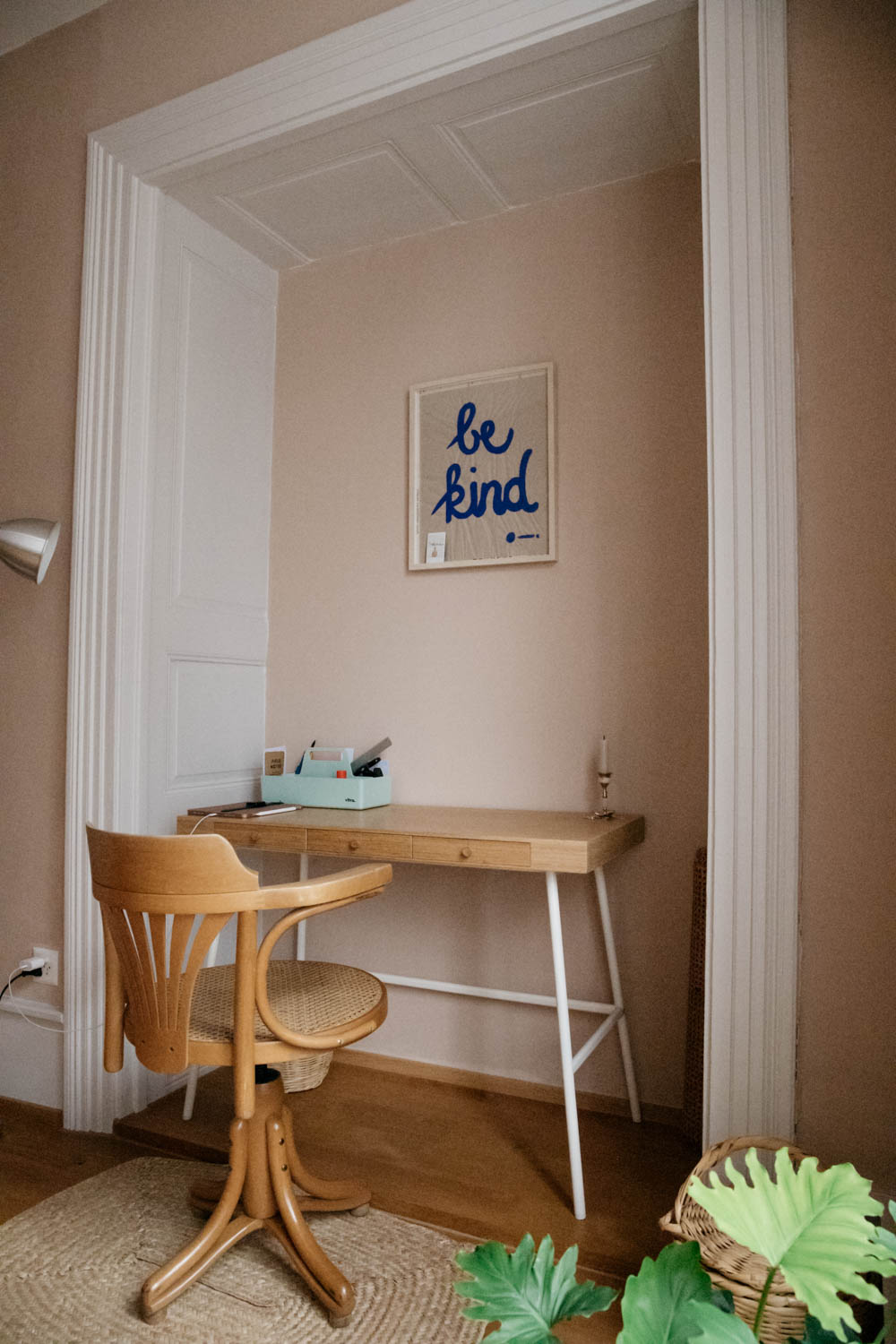 Those handmade posters in your studio are very lovely. Can you tell us the story and how did you make them?
There is not much to tell. Being creative is my source of energy and at the same time how I get lost in time and forget about my troubles. Therefore, all the paintings or drawings I make are followed by intuition or a momentary feeling. Sometimes I produce 20 paintings in one weekend and then I don't paint for 6 months. I love to experience new things, I don't have a style or clear focus. I just do. But as you already mentioned, blue is a color that seems to follow me artistically.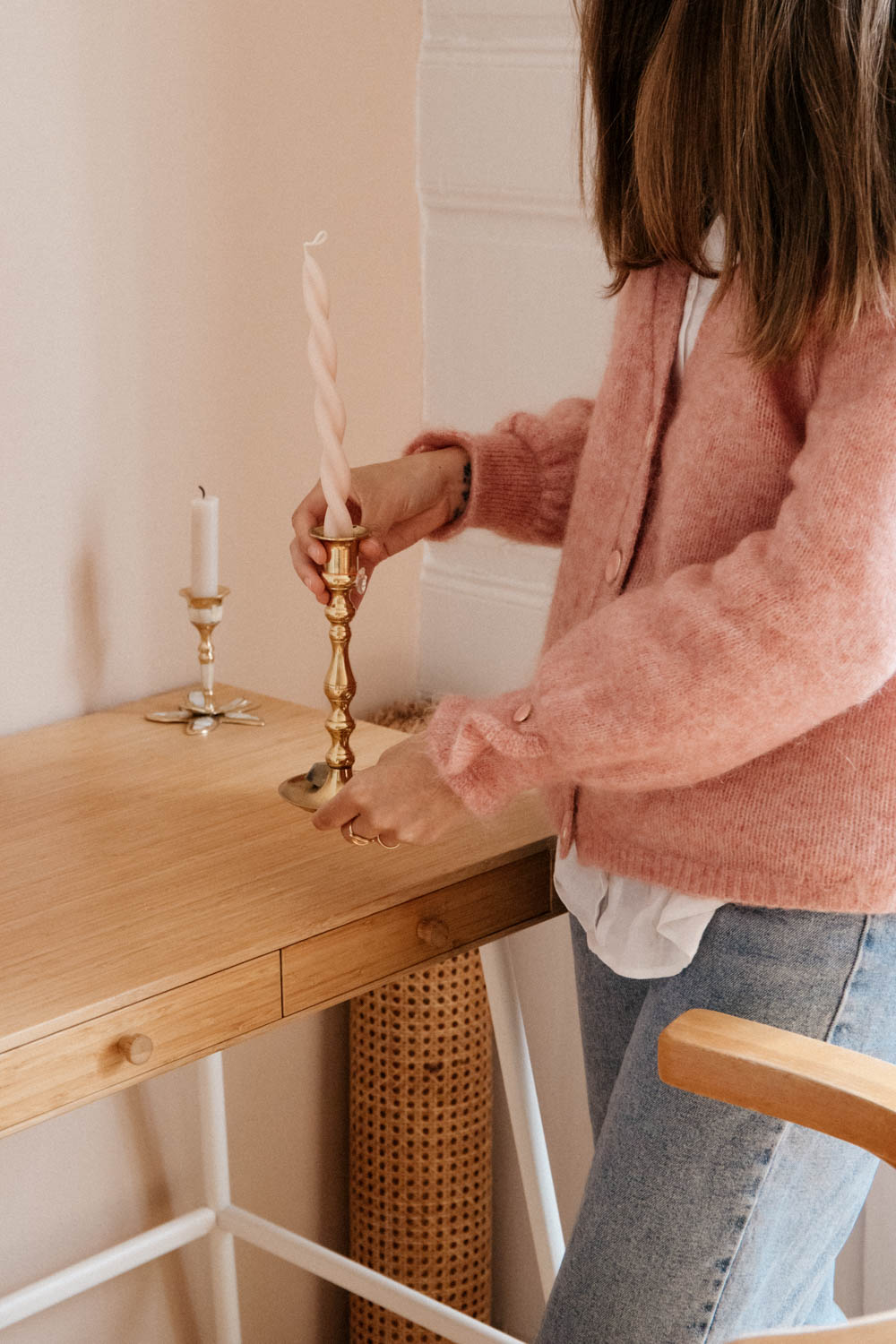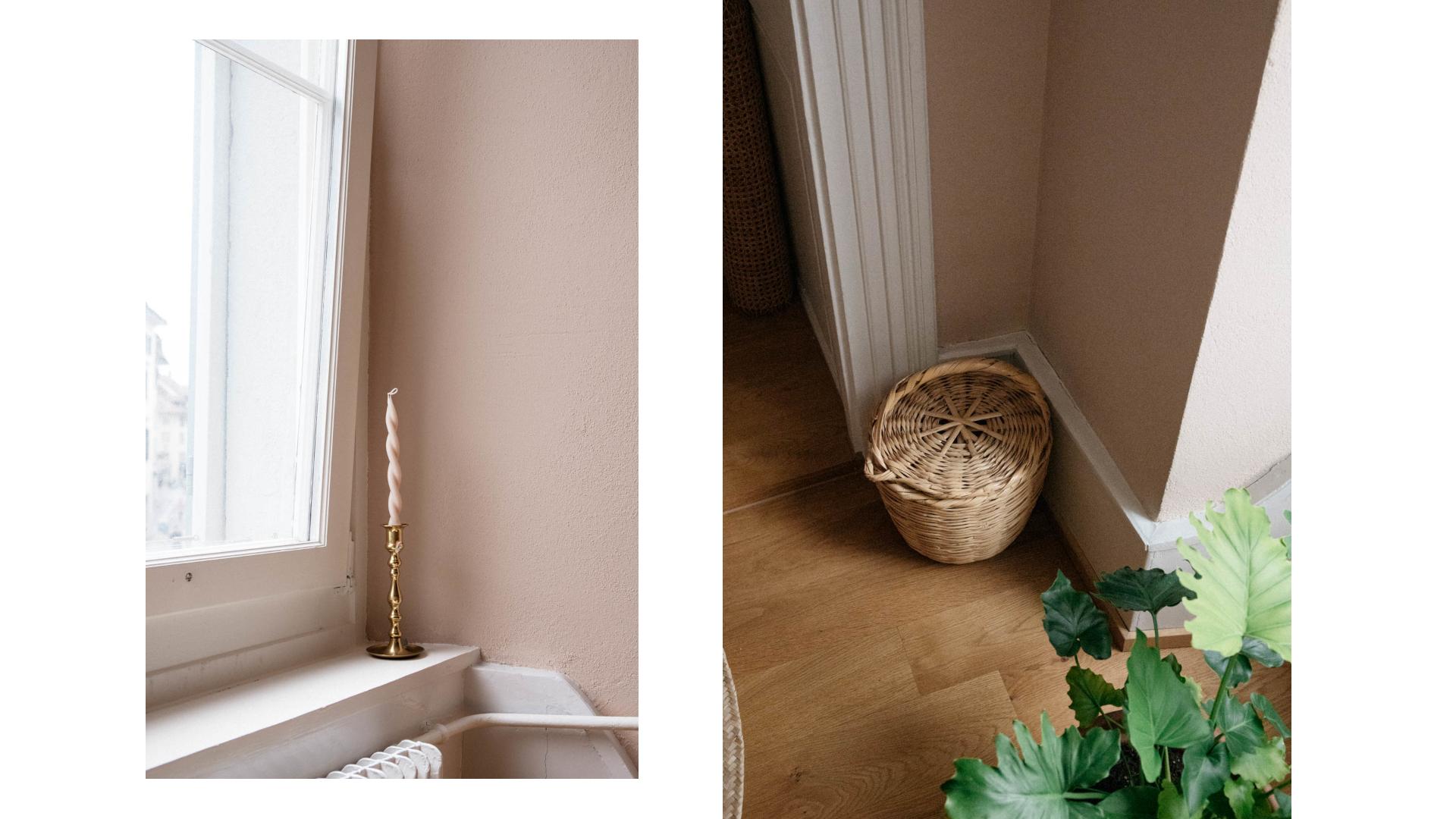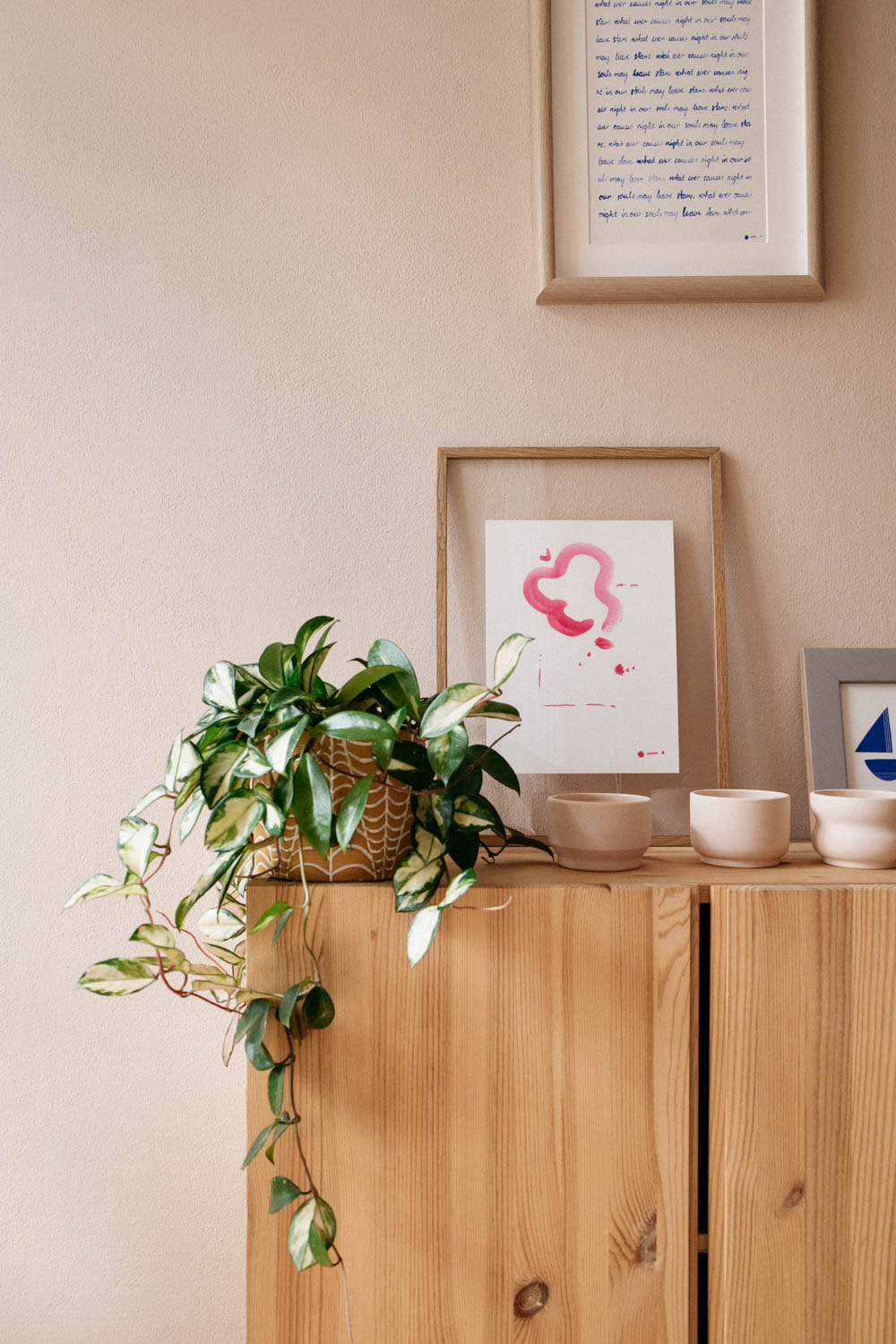 Where do you usually find the decorative objects for you home?
When traveling! My ceramics are mostly from Portugal. All other things are put together from all around the world.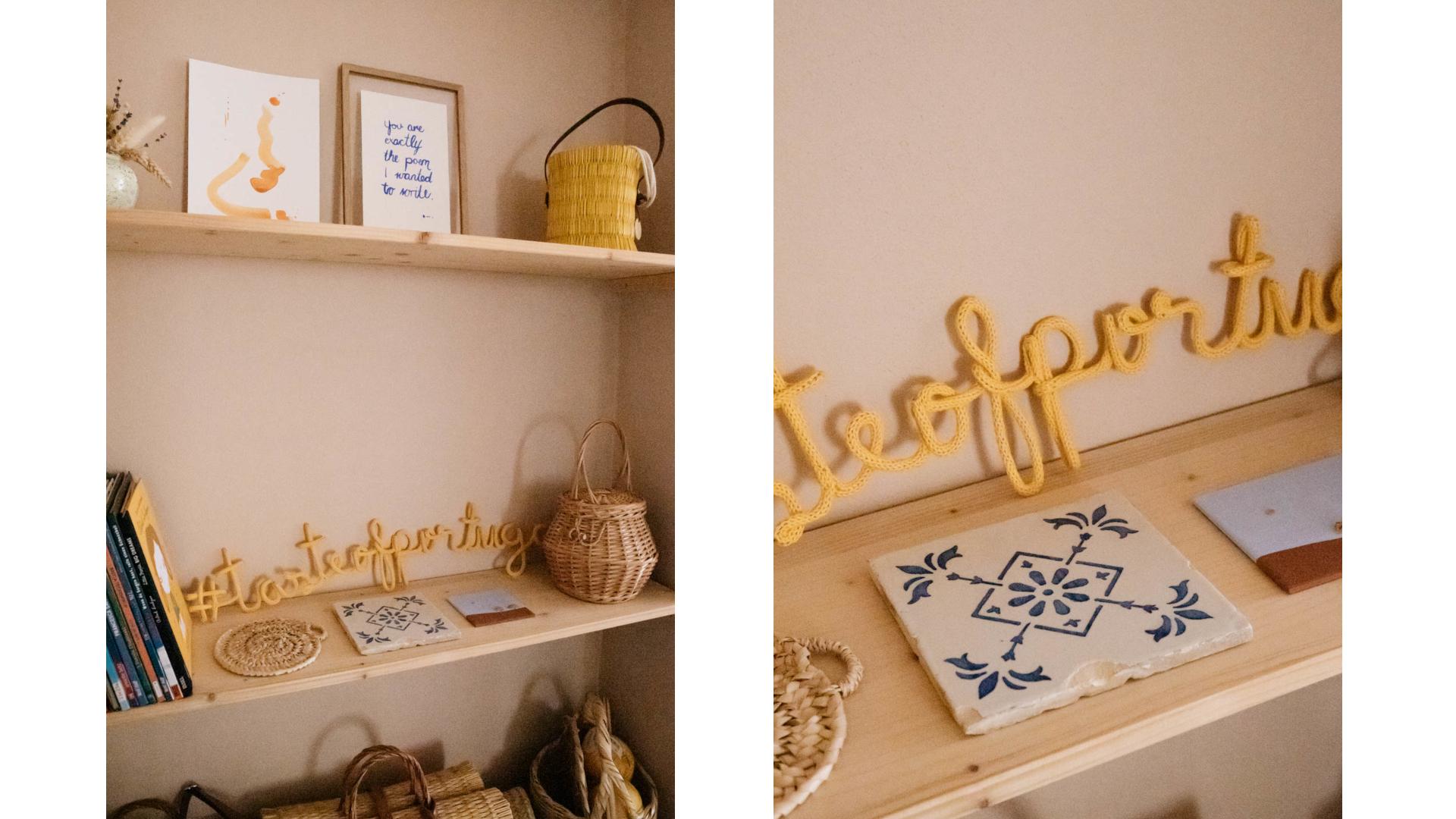 How did the idea of Taste of Portugal come to you and when did you start it?
Actually, it was my husband's idea. I started traveling and discovering Portugal on my own before we met and people who like my style and way of traveling kept asking me for advice. At one point Portugal became more popular and I spent many time giving advice to others. But to be honest, I don't like to do custom made travel itineraries. My passion lies in telling stories about places, people and things I love. And if that inspires others, great! So, my husband came up with the blog idea. Initially, I didn't like it because the image of bloggers is something I don't like to be associated with. I don't like to be photographed all the time and I did not want my personal life to be spread out there. Therefore, I try to share a bit of myself as I know that people also like to know the face behind a brand but I focus on the country and its beauty.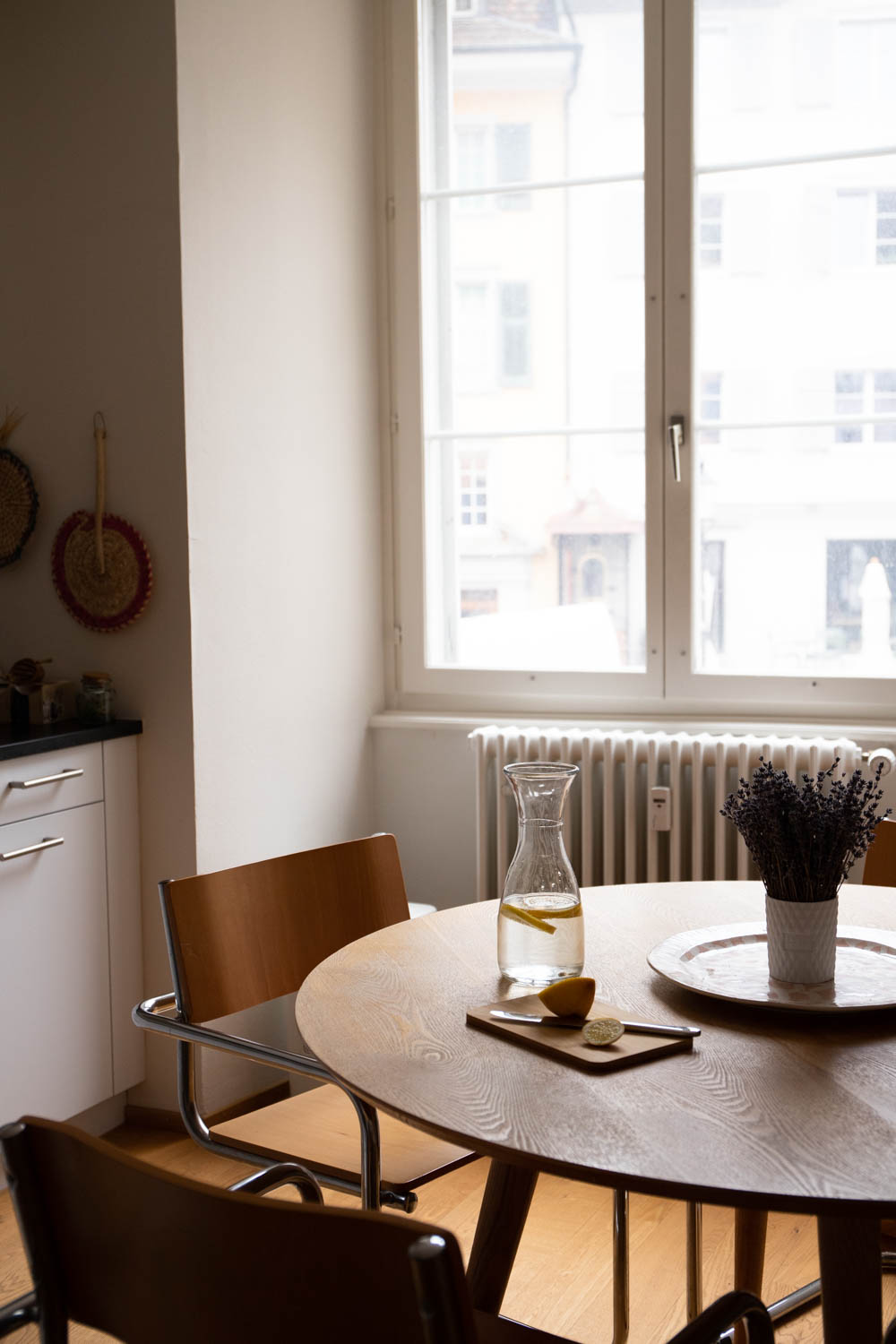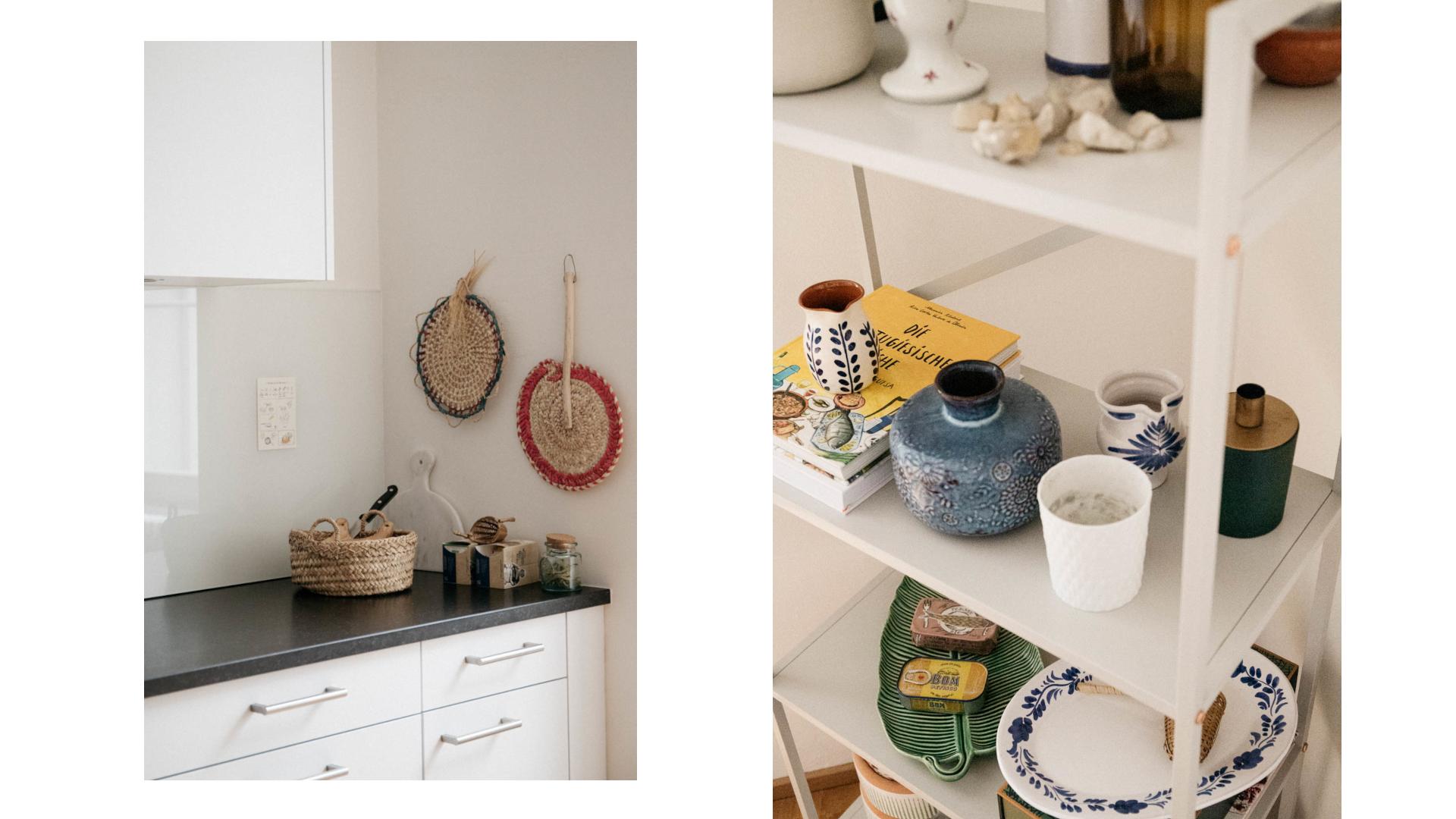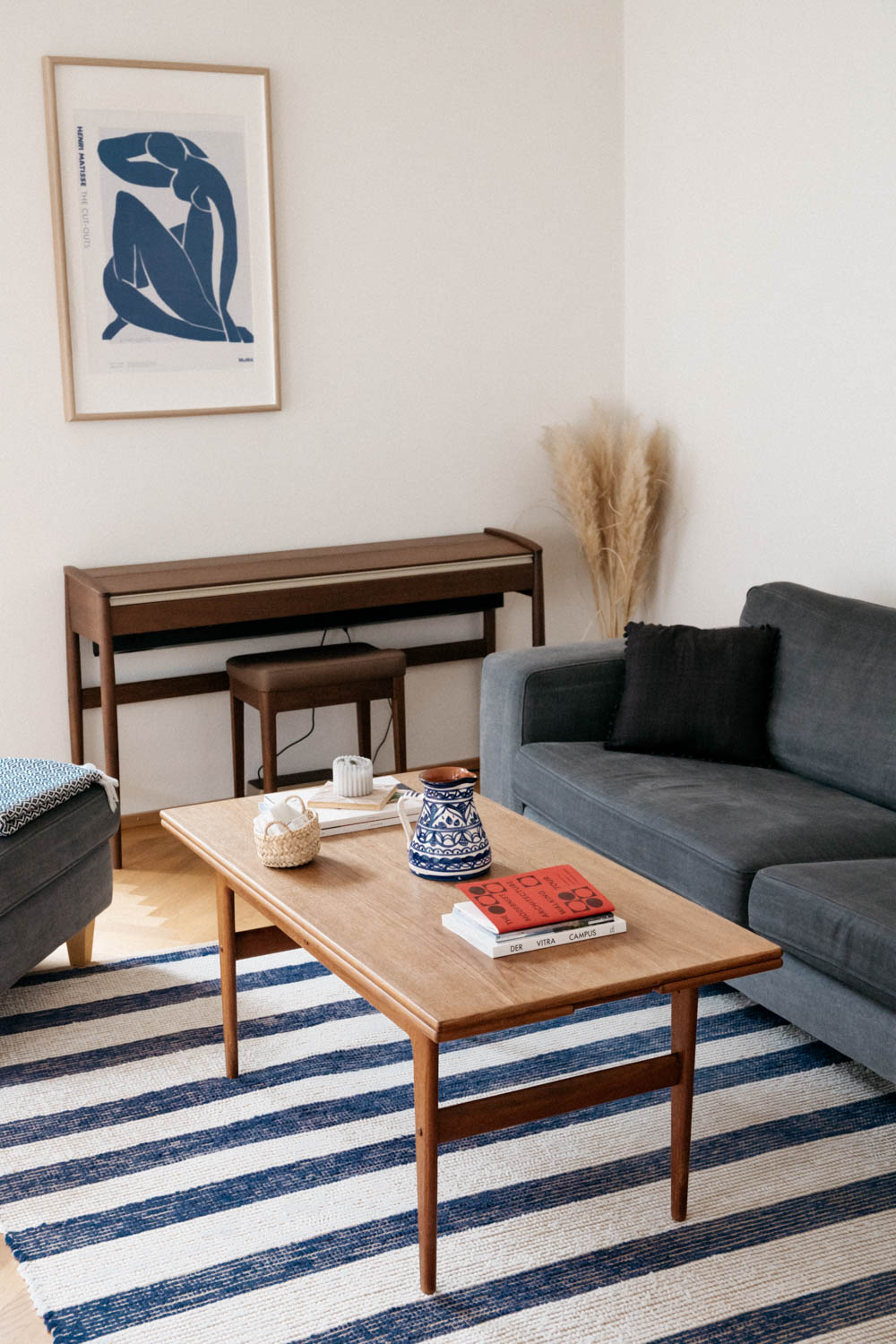 What are your next projects or future plans?
To rest and at the same time to go on many more travel adventures with my husband. The past 3 years have been very intense with my studies, work and the construction of our new home. And not to forget the pandemic that threw us all out of our daily rituals and safety zone. We'll move in our new home around October and I want to take the time after that to focus on my needs, the blog Taste of Portugal and my creativity. I'm turning 40 in less than 3 years and a big travel year (off work) is planed. But I don't know where it will lead me to. So far, the most wonderful things that happened in my life where not planed!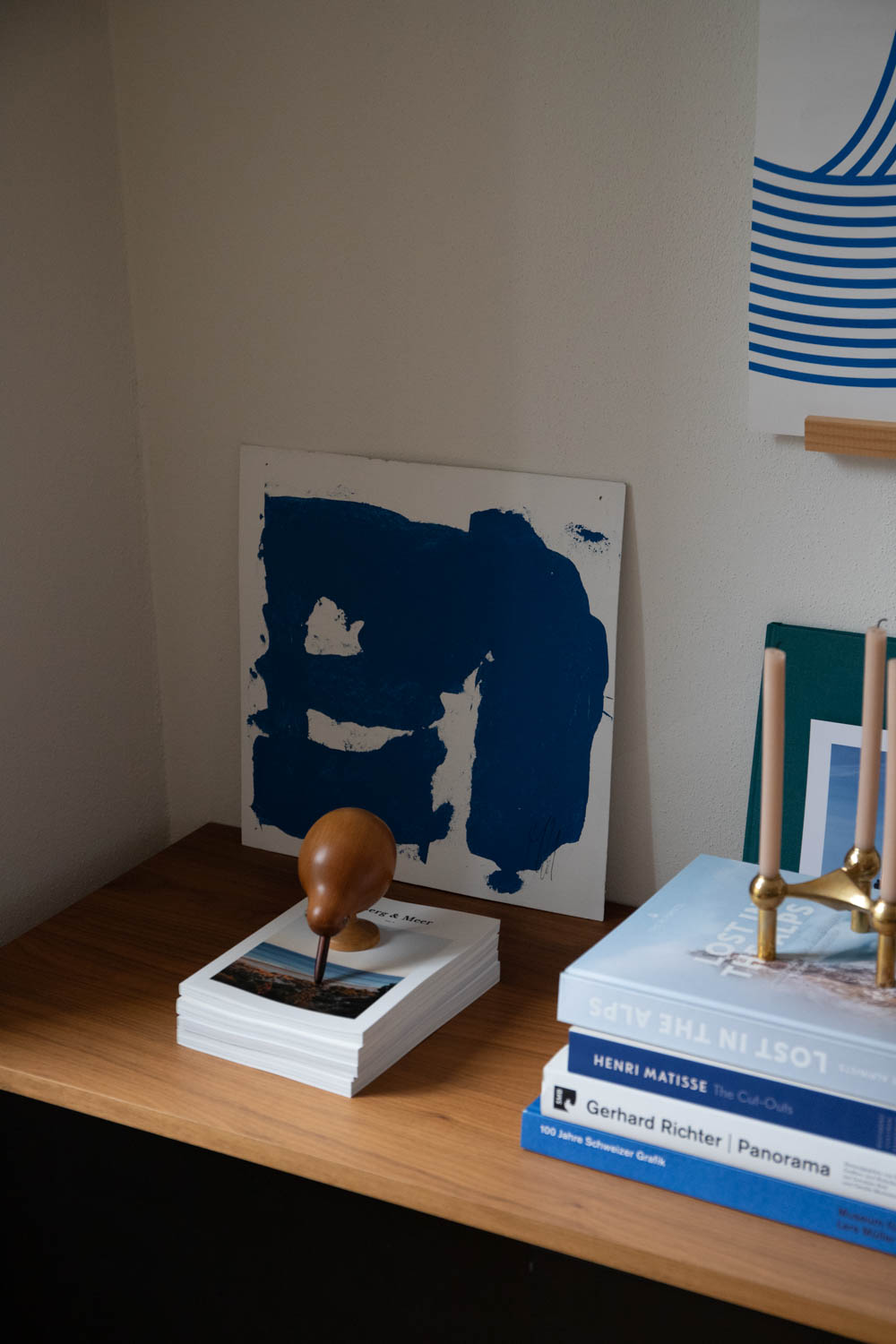 I know that your husband also made a contribution to the house decor. Can you tell us the story of this painting?
To be honest, I don't know yet, if he is really proud of this painting of his or not. He likes to joke around and tell people that one day it will be worth a lot, as it is the first and last painting he ever did. I think it was made at a team building painting workshop at the Paul Klee museum in Bern. I love its expression and color (of course) and the fact that it's from my husband who NEVER paints or does any handcrafts.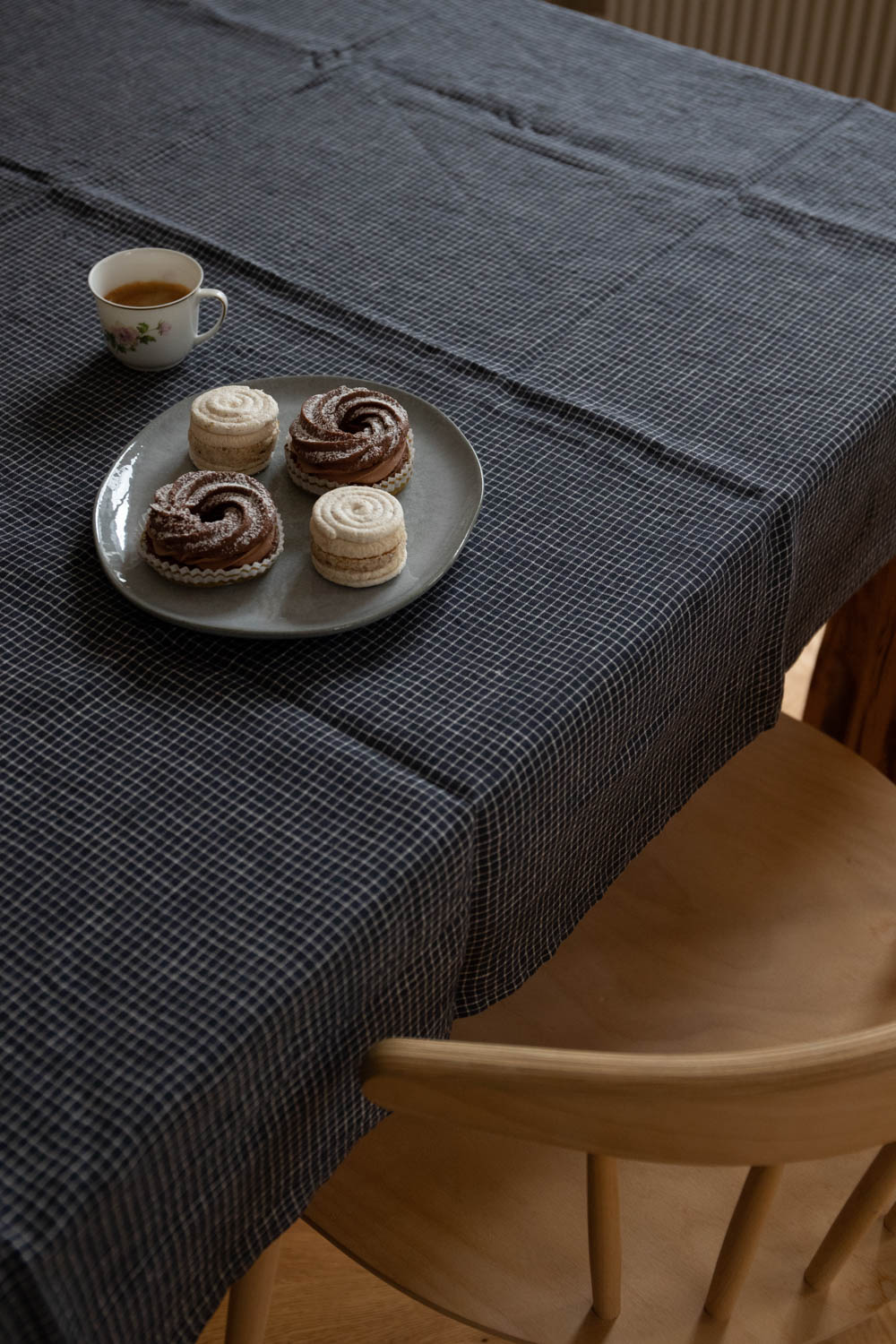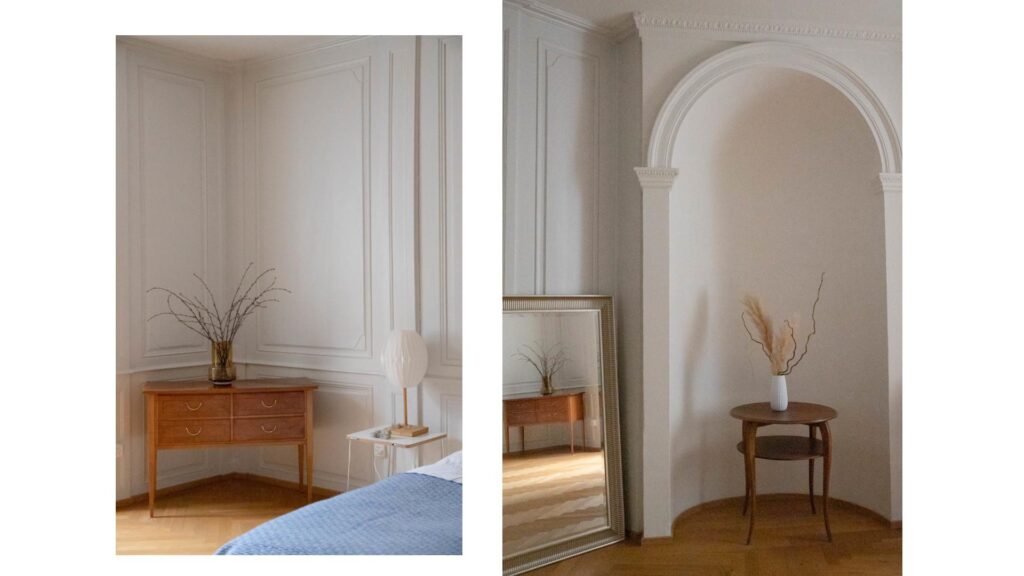 There are many handmade decorations in your home, do you change them often?
I used to change more. I've been so focused on designing the new home that I forgot about the place where we currently live. But in fact, I love to change my interior. As a child I used to spend Sunday redecorating the apartment with my mum. We always lived in rather tiny apartments in the city and we did not have the possibility to buy new things all the time. So, we move around furniture and repainted things or we built our on things. I was and am very lucky to have very creative parents who always thought me how to fix things and make new things out of very less. I can't wait to be creative in our new home and to decorate it for Christmas this year.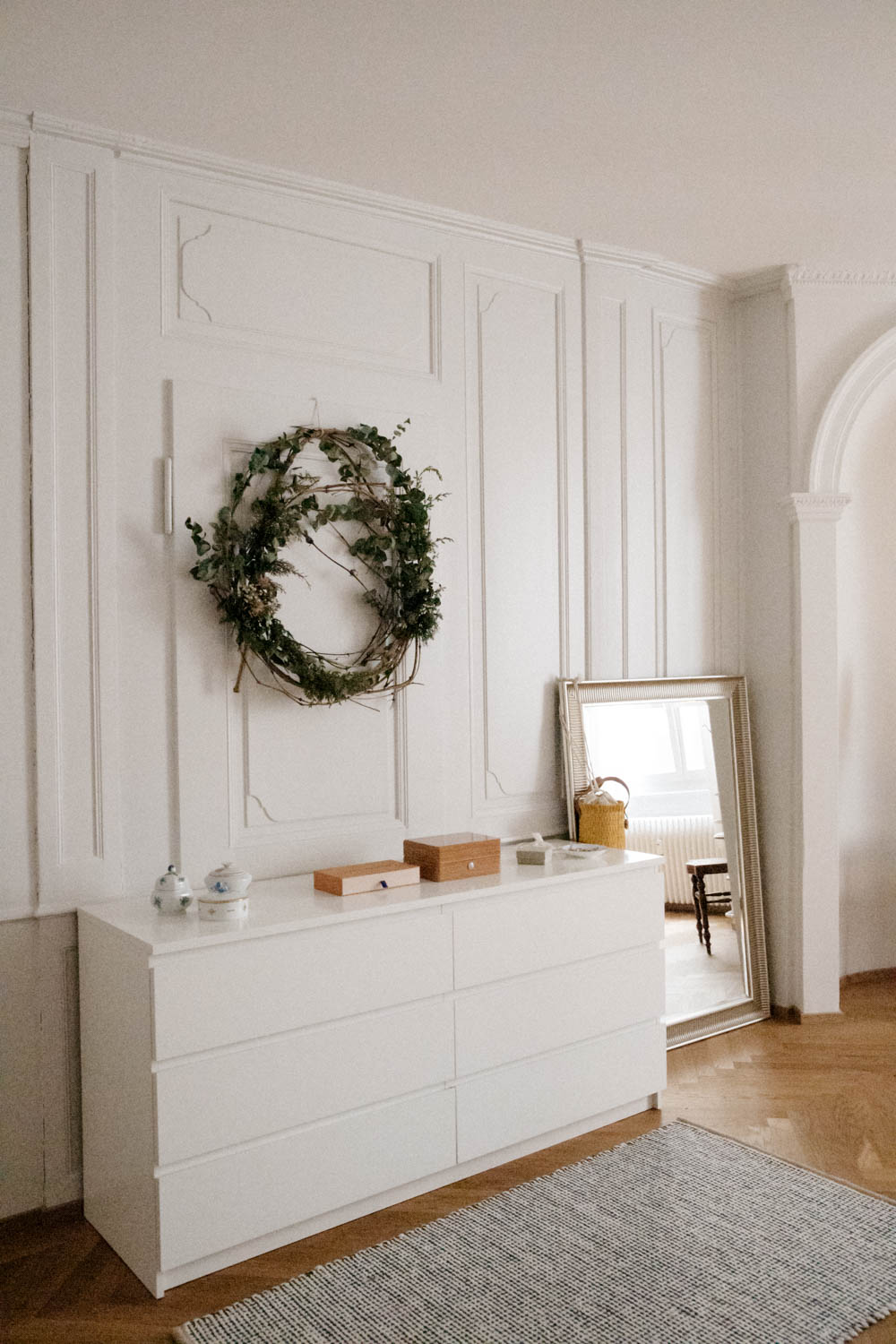 Do you have any tips for our readers about styling and decorating home?
Don't do Pinterest! Please don't get me wrong, I use the social media platform a lot myself but it can also get boring. Many people decorate according to moodboards they see on Pinterest. And it's ok. But I always tell people to be courage and «disturb» that picture perfect moodboard with something personal. I love to mix Portuguese with Danish and Japanese design. And as I said before, you can always upcylcle and old piece or upgrade an IKEA classic. I don't buy a piece because it's expensive, trendy or because it's from a certain brand – I buy it because the design speaks to me. Unfortunately, a lot of times it ends up being a rather expensive piece but it will end up lasting a lifetime.
Photography by Home & Fleur Studio.
---
Home & Fleur products in Liliana's home